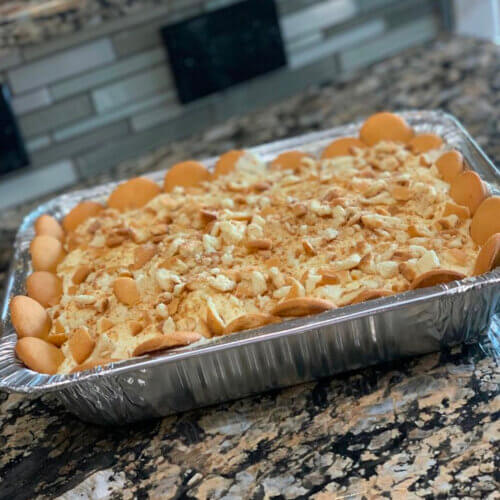 OLD FASHIONED BANANA PUDDING
A classic Southern banana pudding made with alternating layers of vanilla wafers, bananas, and made-from-scratch custard flavored with vanilla and bourbon.
Mix sugar and eggs together.

Add salt, cornstarch, and milk.

Bring to a boil over medium-high heat, stirring constantly from the minute you begin to heat the mixture. Cook until thickened.

Remove from heat; mix in vanilla and bourbon

In a 9-inch square casserole dish, layer the wafers, bananas, and the pudding. You can also layer the pudding in 6 individual sized glass jars or ice cream bowls.

Top with whipped cream.