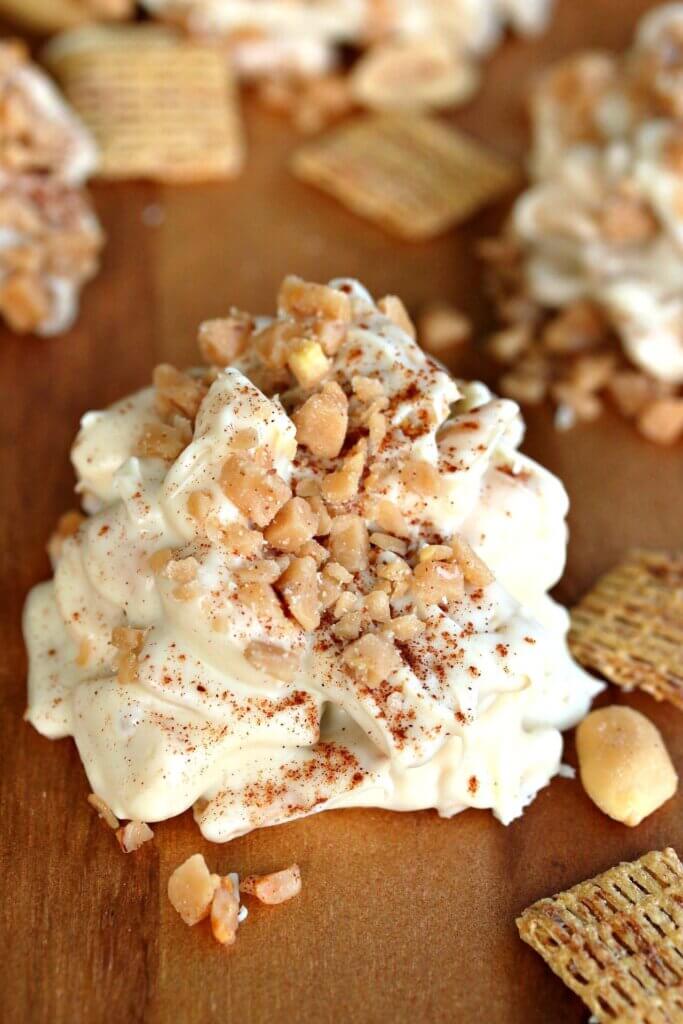 Question for ya. What are your favorite parts about a normal day? –(If by any chance you just said, "when the alarm goes off", I have nothing more to say to you… )-I'm not exactly a morning person. But you know what I'll wake for, any day?! FOOD. I'm am not one to skip breakfast. (Or any meal, for that matter) But being that I'm not a morning person, the food has to happen like, instantaneously. 
So, wanna hear a sob story?…
…Of course you do! So, I think I speak for most of us when I say that snack time at school was like, the best part of the day. Right?! Seeing what all the other kids had for snacks, wheelin' and dealin', trying to make some trades so that you ended up with the best snack, those were soooo the days. But what was even better, was bringing treats into the class on your birfffffday.
…. Oh but wait! I never got to do that. (*Sob*) My birthday folks, is the day after Christmas. I know, I know. Woe is me. I couldn't even negotiate a "half-birthday" thing because that's in the middle of the summer and no one is in school. Do you share this same sob story? Terrible.
So I dedicate this post, to all of the kiddos out there going back to school, who can make these no-bake Cinnamon Cereal Clusters for the class! I solute you kids, I solute you. March in proudly and celebrate that birthday! You go. (By the way these clusters literally take like 5 seconds to make. Sa-weet.)
Oh, and while you're at Walmart getting oatmeal for breakfast and Cinnamon Life cereal for these clusters, grab some Quaker Chewy Bars for some serious snack-time trading opportunities!
Ingredients
2 cups Cinnamon Life Cereal
1 (12 oz.) bag of white vanilla chocolate chips
1 tablespoon Crisco all vegetable shortening
1 tablespoon creamy peanut butter
1 cup salted cocktail peanuts
⅔ cup toffee bits
1 Tablespoon cinnamon
Instructions
Place the white chocolate, shortening, and peanut butter in a large bowl and microwave in 30 second increments, stirring in between until melted. This takes about 3-4 cycles.

Mix in the Life cereal and peanuts. Stir delicately until the squares are well-coated.
Immediately drop spoonfuls of clusters onto cooled cookie sheets
Sprinkle with toffee bits and cinnamon. Refrigerate for about 15 minutes or until they're firmly set.
Store in an airtight covered container for up to 2 weeks.