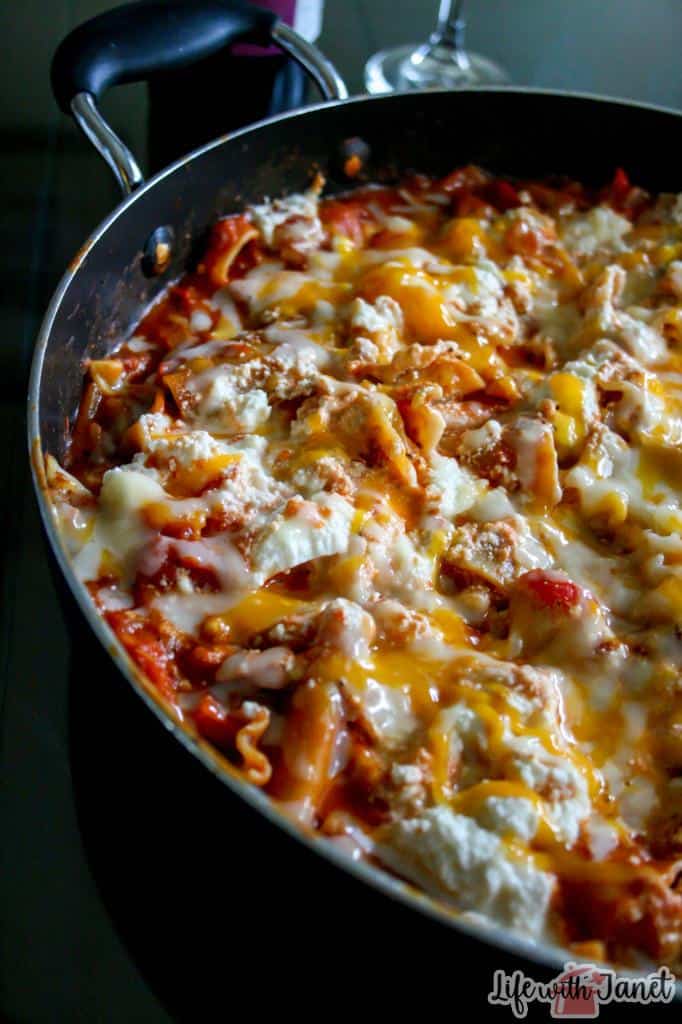 This lasagna can be made without ever having to turn on your oven or even boil noodles. You can have it ready in less than 30 minutes, making it a perfect weeknight meal.  I've always had to save lasagna for the weekends when I have more time, but not anymore.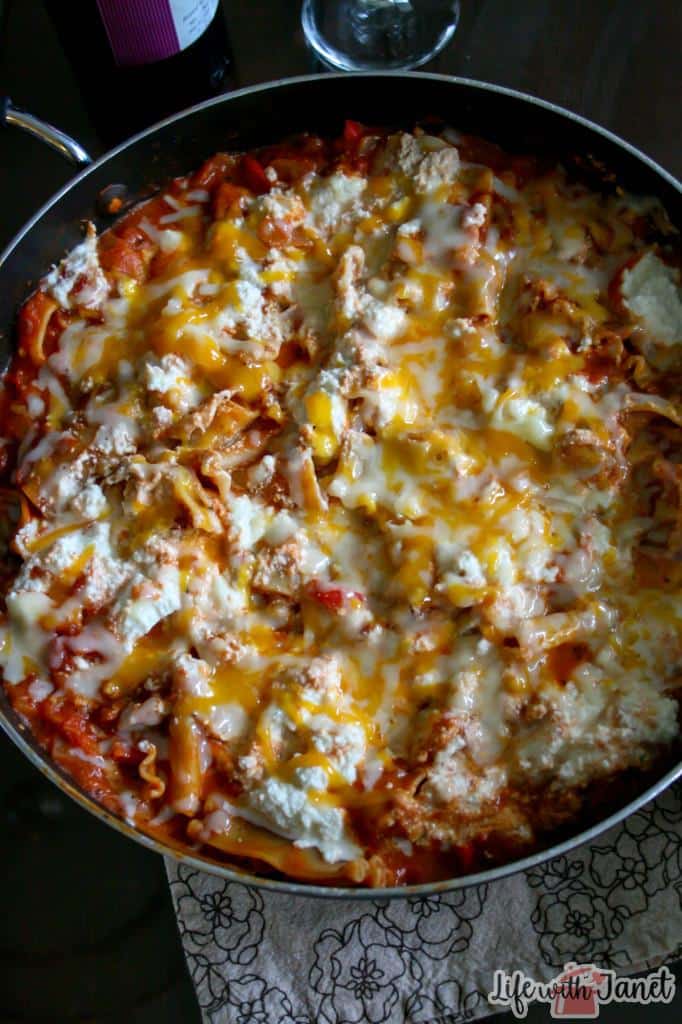 Ayla went wild for this meal. She hasn't expressed a great love for lasagna in the past, but this time it appealed to her. When Cole found out we were having lasagna, he was immediately turned off, but when I finally convinced him to at least take a bite, he didn't mind it so much. He gave it a "so-so" rating. Bennett and Tony both actually liked it and ate it. That's not too bad for a family of lasagna-haters.
Ingredients
1

lb

Italian sausage

chicken

1

onion

diced

1

bell pepper

diced

1

clove

garlic

crushed

1

can

28 oz diced tomatoes (with liquid)

1

jar

700 ml pasta sauce

1

cup

water

16

no-boil lasagna noodles

broken up

1

cup

ricotta cheese

1/2

cup

grated mozzarella cheese

1/2

cup

grated cheddar cheese

or parmesan or more mozzarella, if you prefer
Instructions
In a large non-stick skillet, cook sausage over medium heat until browned, then drain any fat.

Add onion, bell pepper and garlic. Cook until softened (about 3-5 minutes).

Add diced tomatoes, pasta sauce, water and noodles. Bring to a boil, then reduce heat to a simmer.

Cover the skillet and simmer for 12-15 minutes, making sure to stir occasionally so the noodles don't stick to the bottom. Simmer until the noodles have cooked and the liquid has absorbed.

Top with dollops of ricotta, then sprinkle with grated cheeses. Cover again for another minute or two, until the cheese has melted.