I figured out the solution to my problem–buy the single stuffed oreos rather than the double stuffed ones. They tend to last a bit longer.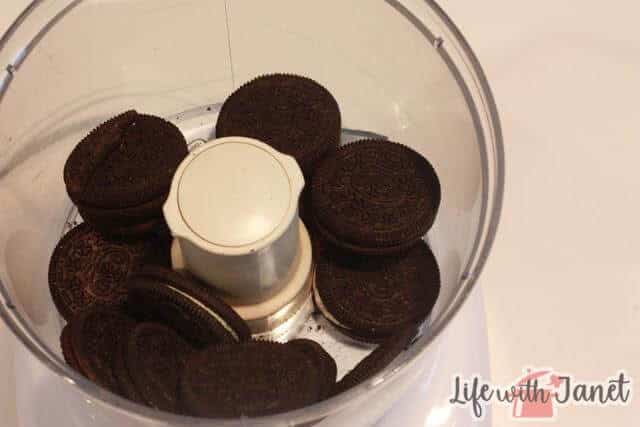 But I still had to make this one quick before Scott caught on to my trickery.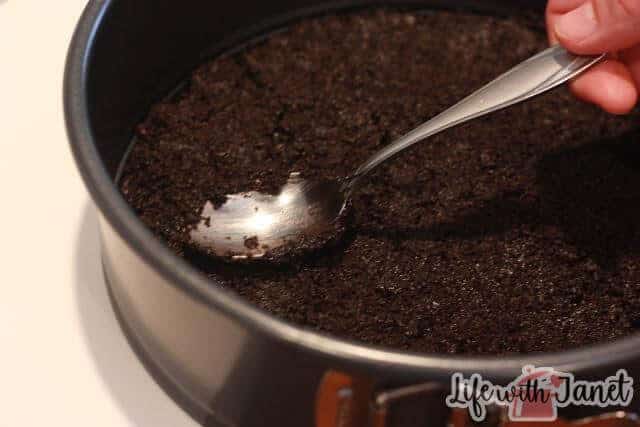 Same thing with the ice cream. I'm sorry for you folks who don't have access to the goodness that is Blue Bell Ice Cream. NOTHING beats it. NOTHING.
Oh, and did I mention the use of my Food Processor for this little project? Still the most used appliance in my kitchen!
It took willpower not to eat the Oreo Ice Cream straight from the bowl. Though Elle might have had a lick or two.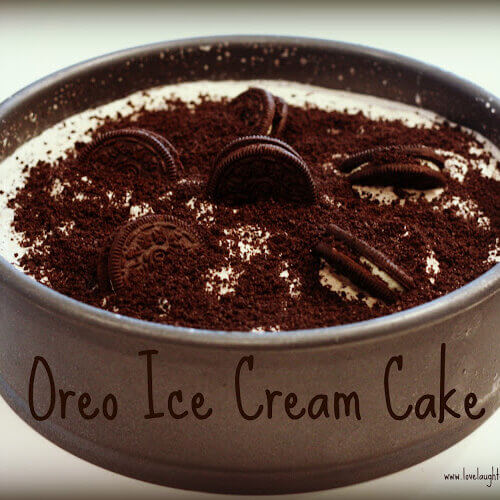 Ingredients
½

gallon

ice cream

any flavor, but we always use vanilla

1

package of Oreos

about 450g.

¼

cup

melted butter
Instructions
Soften ice cream – either in fridge or microwave

Finely crush a little more than a third of the Oreo cookies (to make about 1 1/2 cups crushed)

Pour melted butter into a small bowl and mix well with the Oreo crumbs. Pat crumb mixture into the bottom of a buttered 9″ springform pan. Put in freezer until needed again.

Crush the remainder of the Oreos–either finely or roughly to your preference and mix with ice cream. Reserve some crumbs if desired for topping.

Pour Oreo/Ice Cream mixture into springform pan and top with additional crumbs if desired.

Freeze until served.
Notes
1. I used a food processor to chop the Oreos but if you don't have one put the cookies in a plastic bag and crush with a rolling pin. Or hammer. Ha!
2. To pat the crust into the bottom of the pan, use back of a spoon or a flat measuring cup.
3. To help cut through the ice cream cake, run your knife under hot water. The bottom crust will be pretty tough to cut but in my opinion is the best part.
I'm kicking myself for not getting a picture of the cake without the springform pan, but there you have it. If you like Oreos and Ice Cream it doesn't get any better than this. Seriously.
All of the compliments I received from the partakers? Had to tell them that I learned it from the best. Thanks  Mom for letting me share this.
Enjoy!!