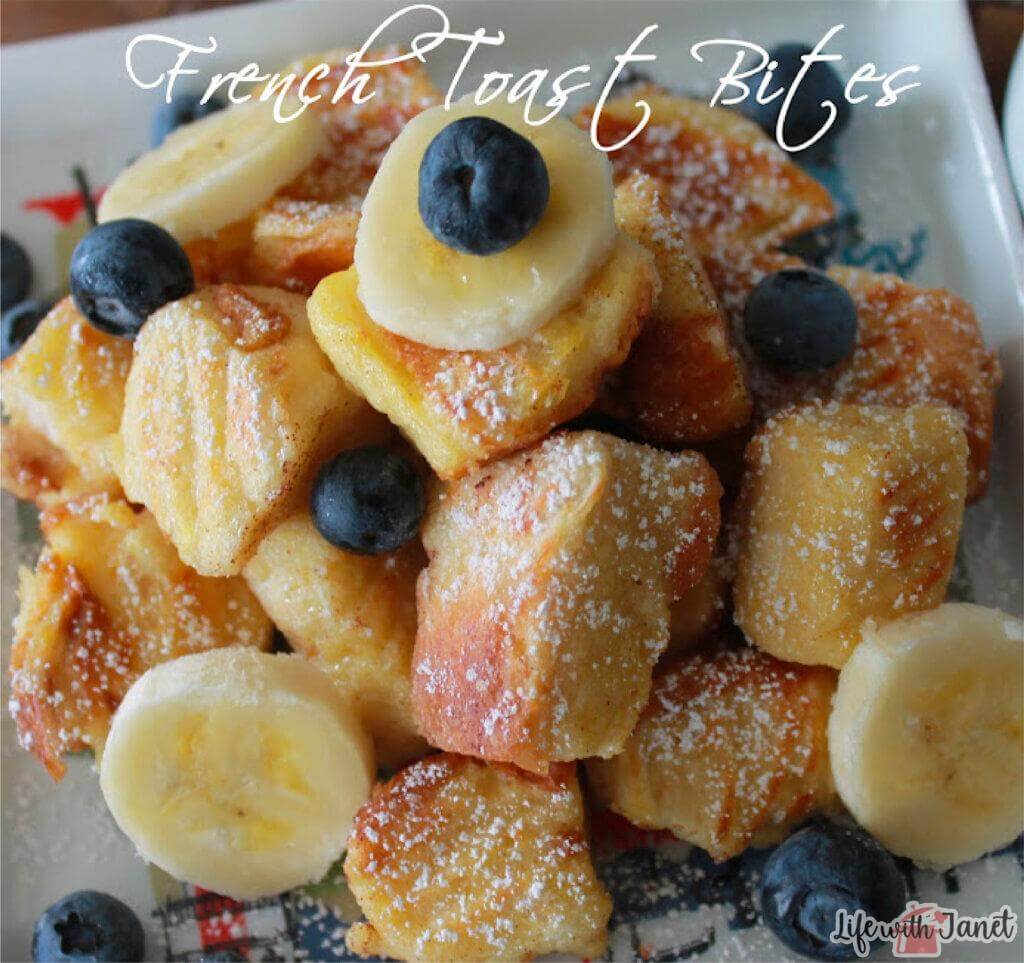 I am obsessed with the idea of brunch. My husband always makes fun of me for it because he doesn't really understand why it wouldn't just be called lunch. Every time I use the word "brunch" he responds with "oh, you mean lunch?". I suppose I love it because it gives me an excuse to eat some of my favorite foods later than usual. And something about the word also makes it okay to have an alcoholic drink before noon because it's a fancier meal, right? Anyway, breakfast, brunch, or lunch, call it what you will, I love breakfast foods and could eat them at any hour. My favorites are the carb-loaders: waffles, pancakes, french toast… I think I have a mild addiction to these three foods because I honestly can never have just one. I don't know that I ever have. In fact when I was young teenager, my brother and I would have pancake eating contests. Those were the days when we couldn't keep up with our metabolisms and we were skin and bones regardless of what and how much we ate. So I think my stomach still braces itself for these foods when it sees them coming because I can still put them down like a teenager. My husband and I always say we have a "second stomach" for foods like pancakes, ice cream, cake, etc. Moral of the story is I love them and can't get enough of them. I created this recipe on a whim for a brunch that we decided to host last minute. I loved the idea of making everything bite-sized to make it easy to grab a few of everything. And obviously I loved the idea of french toast. Sprinkle with powdered sugar and drizzle with a bit of syrup and these little numbers are guaranteed to please any breakfast or brunch table.
Ingredients
Instructions
Preheat oven to 350 degrees. Line a baking sheet with parchment paper.

In a medium sized bowl, whisk together eggs, milk & vanilla. Working in batches, quickly submerge the cubed bread into the mixture. Shake off excess mixture and space out pieces onto the lined baking sheet.

In a small bowl or cup, combine cinnamon, nutmeg, and sugar. Brush the melted butter over the bread bites. Sprinkle with sugar mixture.

Bake for 10-12 minutes or until bites begin to turn golden brown.

Finish with 2 tablespoons of sprinkled powdered sugar. Serve with syrup and fruit.