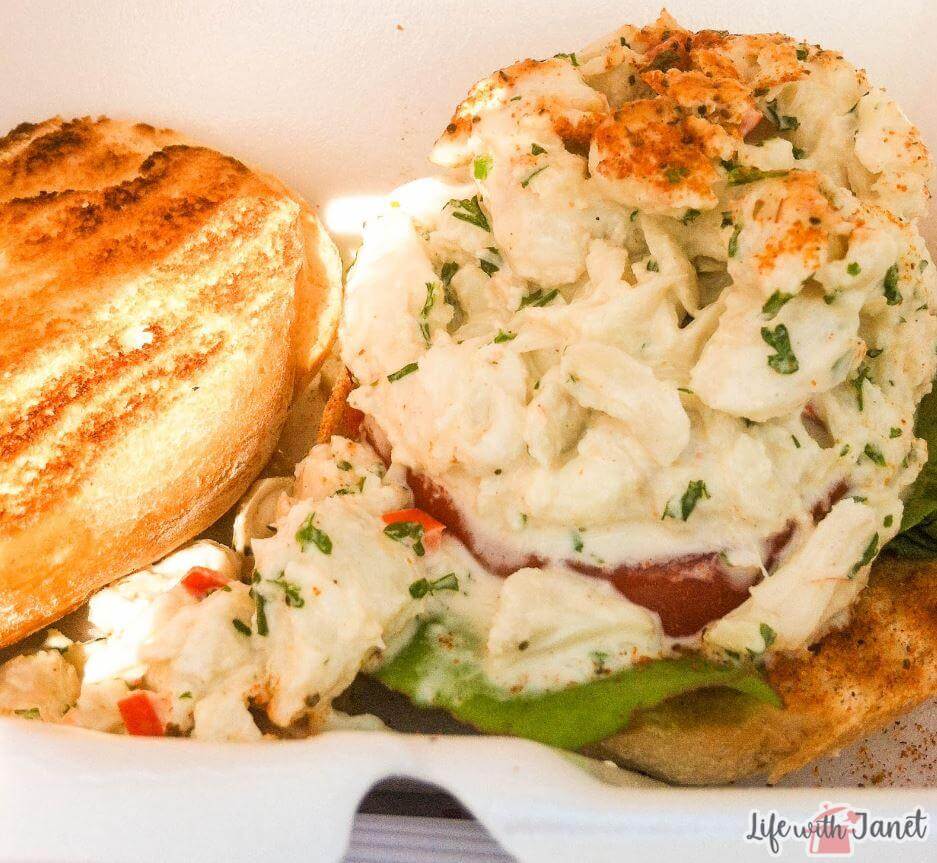 For as long as I've known my step-dad (going on 20+ years), I've been a blessed culinary recipient of his magnificent West Indies salad.  I can remember coming home from college, and finding a bowl of this crab meat magic waiting in the refrigerator. Crunchy, razor-thin onions mixed with fresh lump crab meat, a tangy bite of vinegar and lemon juice …so simple to make, and so delicious to eat. 
This past weekend I made a short visit up to South Alabama to see my family, and one of my requests was that my step-dad show me how to make his West Indies salad. Believe it or not, I have a hard time finding fresh lump crab meat here in my coastal Florida town. But it's usually readily available from the seafood suppliers back in South Alabama.  And that's most certainly the key to this salad – everything must be fresh.
For his recipe, he has adapted one from an old Bayou La Batre cookbook he keeps in his small cookbook stash. Over the years, he's tinkered and fine tuned it to perfection, and when I arrived last Friday, he had fresh lump crab meat ready and waiting. Under his tutelage, I learned the magic of his West Indies creation – I can't wait to share it with you. Enjoy!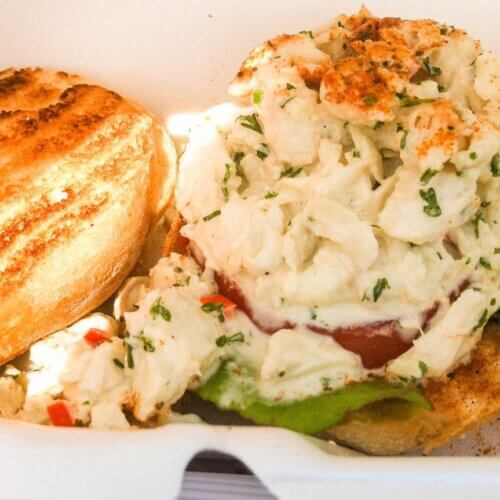 Ingredients
1

pound

of very fresh lump crab meat

1

large onion

sliced in very thin ribbons

1/2

cup

olive oil

1/3

cup

apple cider vinegar

1/2

cup

water

juice from 1/2 lemon

1/2

teaspoon

of salt

or more to taste

pinch

of pepper
Instructions
In a large bowl, layer the crab meat in one layer along the bottom.

Sprinkle the thinly sliced onions on top of the crab meat.

Pour the oil on top of the onions and crab meat.

Pour the cider vinegar and the water on top of the onions and crab meat.

Squeeze the juice from one-half of a lemon (careful to remove any seeds) all over the top of the other ingredients.

Add salt and pepper (you can add more to taste)

Refrigerate for at least 6 hours covered. Serve cold either by itself or on a bed of lettuce.