Cranberry orange cake is one of the most delicious and famous recipes that should be a part of your holiday season. It is loaded with the juicy and tender taste of the cranberry and orange glaze that will become your family favorite. You can make it for birthdays, Christmas, Halloween, and any of your favorite events. If you have kids at home, then they are surely going to love it.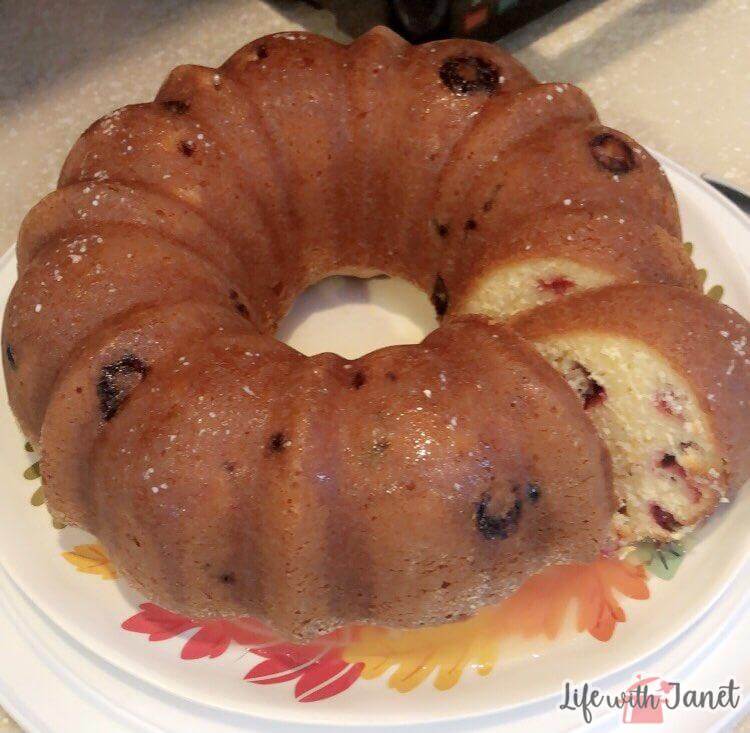 How to freeze cranberry orange cake?
You can store it in the fridge for 4-5 days easily. But the main question here is what to do if you want to freeze it. For freezing, you should freeze the slices without the glaze. Wrap the cake slices in the plastic wrap twice and then freeze them for 1 month. You can even completely store the complete cake with double plastic wrapping.
Can you double the recipe?
Yes, of course, you can. The recipe can be 2x, 3x, or 4x based on your requirements. It is perfect for bigger gatherings, birthdays, BBQs, and any of your events where you want to serve it.
What ingredients will you need and why?
You will need baking powder for the recipe to lift the cake when baking.
Use the flour measurement properly based on the quantity I have given to get the best results.
A pinch of salt will balance the sweetness and ensure the perfect blend of flavors.
You can use granulated sugar that brings the perfect taste when combined with butter and zest.
The butter will be unsalted and at room temperature.
To get the delicious flavor of orange, we will be using zest in the recipe. You must always wash the oranges before grating the zest.
For the eggs, the pro tip is to put them in warm water for 5 minutes before you add them to the batter.
Fresh orange juice is also one of my favorite ingredients that will balance the taste.
We will be using buttermilk for the recipe to ensure moisture in the cake. If you don't have buttermilk, you can use half tsp of white vinegar or lemon juice in fresh milk for 7-10 minutes.
Sour cream for tangy flavor in the recipe.
You can use both fresh or frozen cranberries.
Easy Cranberry Orange Cake Recipe
Cranberry orange cake is one of the most delicious and famous recipes that should be a part of your holiday season.
Print
Pin
Rate
Ingredients
For the loaf cake:
Granulated sugar 1 and a half cup

Flour 1 and a half cup

Baking powder 1 and a half tsp

Salt half tsp

Unsalted butter ¾ cup at room temperature

Eggs 2

Orange zest 1 tbsp

Fresh orange juice 2 tbsp

Buttermilk ¼ cup

Sour cream ¼ cup

Cranberries 6 oz.

Fresh or frozen both are preferred
For the lemon glaze:
Confectioners' sugar 1 and a half cup

Fresh orange juice 3 tbsp

Orange zest 1 tsp
Instructions
Preheat the oven to 350 degrees F and grease your loaf pan.

Start mixing sugar, butter, and orange zest in your electric mixer. After 4 minutes, start adding eggs one at a time until they are combined.

Mix the orange juice, buttermilk, and sour cream in a bowl.

Start adding this mixture to the dry one slowly and mix it continuously.

Add the cranberries and fold them into the mixture.

Bake it for 50-55 minutes. To check, use a toothpick and if it comes out clean, then your cake is done.

Let it cool for 30 minutes at room temperature.

Start preparing the glaze by mixing all the ingredients in the bowl. Top it on the cake and let it cool in the fridge for 3-5 hours.
Recipe 2 from Natashas Kitchen :