Hi everyone! Today I'm here to talk about one of my favorite snacks – Corn Nuggets! I know that some people might not think of them as a snack, but I love them and I'm sure many of you do too.
I first discovered corn nuggets when I was in college. I was looking for a snack that was both tasty and easy to make. I stumbled upon a recipe for corn nuggets and I was instantly hooked. I've been making them ever since.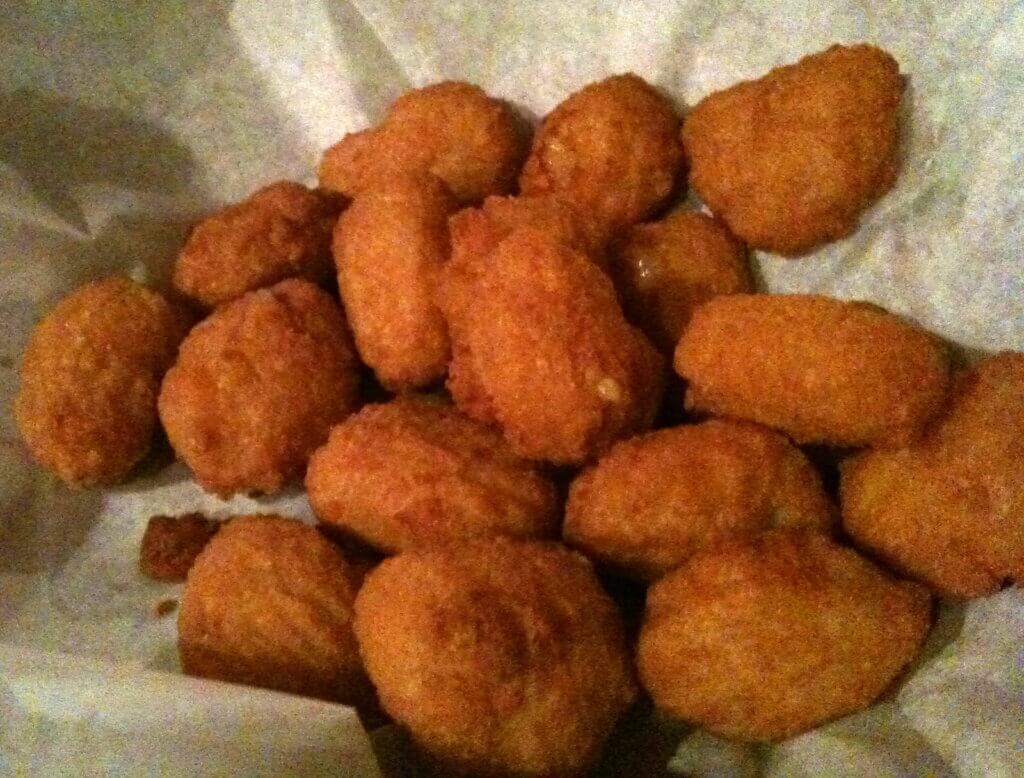 Corn nuggets are a great snack for any time of the day. They are crispy on the outside and soft on the inside. They are also a great source of protein and fiber. Plus, they are easy to make and only require a few ingredients.
The best part about corn nuggets is that you can customize them to your liking. You can add different herbs and spices to give them a unique flavor. You can also add different types of cheese or vegetables to make them even more delicious.
Corn Nuggets
Corn Nuggets are a popular snack made from cornmeal and shaped into bite-sized pieces. They are usually deep-fried and served with a dipping sauce. They are a great snack for parties and a delicious alternative to popcorn.
Print
Pin
Rate
Ingredients
Creamed corn

one can

Whole kernel corn

one can, drained

Yellow cornmeal

1/2 cup

All-purpose flour

1/2 cup

Egg white

one

Milk

2 tablespoons

Salt and pepper

to taste

Vegetable oil

3 cups
Instructions
In a medium bowl, mix together the creamed corn and the whole kernel corn that has been drained. Prepare a baking sheet by covering it with aluminum foil and lightly coating it with cooking spray or oil. Spoon dollops of the corn mixture onto the sheet and freeze until they are fully set, which should take about 3 hours.

To prepare the coating, in a separate medium bowl, combine cornmeal, flour, egg white, milk, salt, and pepper. Heat up a large, deep skillet and fill it with 1-2 inches of oil. Take the frozen corn mixture from the sheet and dip each piece into the batter mixture. Fry the battered corn in the hot oil until they are golden brown. Once done, remove from the oil and place on paper towels to drain any excess.