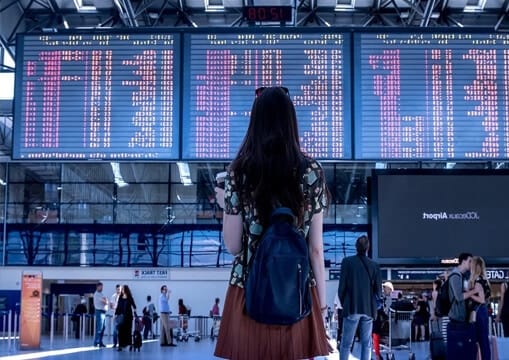 Cape Minstrel Carnival – Cape Town, South Africa
This carnival begins January 2nd and goes for an entire month. There are marching troupes in bright-colored costumes and glitter everywhere. It is best to get there early in the day, as the festival attracts thousands of spectators!
Carnaval – Brazil
This annual celebration is held between a Friday afternoon in February (51 days before Easter) and Ash Wednesday at noon. Carnaval is full of parades, music and dancing as well as flashy costumes. Celebrations are held all over Brazil, but Rio has the largest draw. Many businesses close for an entire week in honor of Carnaval.
St. Patrick's Day – Ireland
Everyone is familiar with St. Patrick's Day as it is celebrated all over the world on March 17. Of course, the best place to be on the day is in Ireland. Many cities in Ireland celebrate with parades, parties, music and of course, lots of Guinness. However, should you be traveling to Japan, Argentina, Great Britain, Russia, Switzerland or even the Space Station, there will be celebrations waiting for you!
Sham El-Nessim – Egypt
This is the national holiday celebrating the beginning of Spring. Held every year in April, people can be seen picnicking all day outside in parks, along the Nile, or at the zoo. Colored boiled eggs, lupini beans and feseekh (salted grey mullet) are traditional foods that are eaten during this holiday.
Victoria Day – Canada
Celebrated on the last Monday before May 25, Victoria Day is a public holiday in Canada. This day celebrates Canada's official birthday and informally marks the beginning of Summer. Several parades are held in various cities, and during this long weekend, many summer businesses (bike shops, outdoor restaurants, etc.) will open.
Duanwu Festival – China
Also known as the Dragon Boat Festival, this occasion often occurs in June. Traditionally, people decorate narrow boats like dragons and race them down the river. Traditional foods include zongzi (sticky rice wrapped in bamboo leaves) and realgar wine. It is said that during this festival if you can make an egg stand up at noon exactly, you will have good luck for the rest of the year.
Running of the Bulls – Pamplona, Spain
This dare-devil event is held every July. Runners sprint for 902 yards around the town of Pamplona. While the run only lasts for about three minutes, runners are often injured. Thousands of people gather every year to see who will be able to stay ahead of the bulls. Along with the race, there is dancing, fireworks, music and lots of food and drink.
Cairns Festival – Cairns, Australia
This festival is held in August every year in Cairns. Cairns, know for its access to the Great Barrier Reef, is a regional town in the far north of Queensland. This celebration is a combination of music, art and workshops. From dancers to films, there is plenty of fun for the whole family!
Oktoberfest – Munich, Germany
Don't let the name fool you, as this festival takes place in September. This is another festival that is well-known around the world. While there is plenty of alcohol, there are also lots of games and amusement rides. Traditional food includes hendl (roast chicken), knodel (potato or bread dumpling) and sauerkraut (red cabbage). Munich is not the only place to find Oktoberfest celebrations. The U.S., Australia and East Asia also have Oktoberfest celebrations.
Diwali – India
Diwali or the Festival of Lights is celebrated in October. The festival signifies the victory of light over darkness. Before the night of Diwali, people clean out their homes and offices. On the night of Diwali, people light candles and lamps both insides and outside of their homes and dress in their best clothes. There are family prayers and then fireworks follow. Big feasts are held along with a gift exchange between friends and family.
Dia de los Muertos – Mexico
Also known as the Day of the Dead, this holiday is celebrated on November 1st and 2nd. This holiday is to remember the loved ones that have passed. Families build private alters to honor the dead and leave sugar skulls and marigolds for them. They spend the day eating the favorite foods of the departed. Some children have their faces painted to look like skulls. Other countries have a day in observance of those who have passed as well, but it is held in other months.
St. Lucia Day – Sweden
Held in Sweden on December 13th, this day is a festival of lights to honor St. Lucia who was killed in 304 AD. Little girls wear white dresses with a red sash and have a wreath of candles on their heads. The wreaths are made of Lingonberry branches. These branches symbolize new life in winter as December 13th is also the Winter Solstice. The little girls go around to hospitals and hand out Pepparkakor (ginger snap biscuits) as St. Lucia used to help the persecuted.