In the heart of Dixieland, you'll find Tennessee, a state that boasts sweet people, great food and gorgeous scenery. Tennessee offers both an urban and a country flair, and a simple drive across the state will give you a taste of the backwoods and the city life.
For the best weather I recommend visiting the Volunteer State in the fall when the leaves have turned from green to beautiful shades of red, yellow, orange and brown.
Here's a guide to sweet Tennessee's four biggest cities.
1. CHATTANOOGA: the Scenic City.
Emerging as the hipster capital of the south, Chattanooga sits right on the Tennessee River and is perfect for travelers looking for a fun city with plenty of outdoor activities. Adventurers love Chattanooga because not only can you shop and dine downtown, but you can also hop on a paddle board for a float down the river or see five states from Lookout Mountain.
What to do in the city:
See a musical at the Tivoli Theater, which has featured Les Miserables, Titanic and Chicago. If you want live music, check out Track 29 and The Camp House – ticket prices depend on the artist. Visit the Hunter Museum of American Art in the art district – the museum's architecture is stunning, and the location offers a great view of the river and Walnut Street Bridge.
Take a stroll across Walnut Street Bridge for a full view of the city, which is best seen at night under the lights from the bridge. On the south side of the bridge is the Tennessee Aquarium, voted the best aquarium in America. After visiting the penguins, splash around the riverfront or head across the bridge to Coolidge Park for cardboard sledding.
Where to shop:
For locally owned boutiques with original goodies, check out the North Shore. Once you're done there, hop on the interstate and head to Hamilton Place, the largest shopping mall in Tennessee.
What to eat:
For a fancy twist on classic southern foods, check out Tupelo Honey, located on Warehouse Row. For the finest Italian cuisine in town, check out Tony's, located in the art district. For German delicacies, head to Brewhaus for a craft beer and a burger the size of your head. Finall, if you've saved room for dessert, head to the top of Walnut Street Bridge and personalize your own scoop at the Ice Cream Show.
What to do outdoors:
Chattanoogans are all about getting outdoors. So if you want to experience life as a local, I recommend you do the same. You can go the touristy route and experience Rock City, Lookout Mountain and Ruby Falls, or you can dig a little deeper and hike Sunset Rock.
After Dark:
Check out The Yellow Deli for 24/7 grub or show off your pipes at Sing It or Wing It, the city's hottest karaoke bar. For trivia nights, check out The Honest Pint on Sundays, and Tremont Tavern on Mondays.
2. MEMPHIS: the city that put blues music on the map
Memphis is home to legendary BBQ, one of America's best zoos and lots of music. It even claims musical legends Elvis Presley and Johnny Cash.
The last time I was in Memphis, it just happened to be "Elvis Week." Imagine hundreds of old men dressed in beaded jumpsuits, sky-high black wigs and stick on sideburns, practicing their best pelvic thrusts, and you'll have a pretty good idea of my visit.
What to eat:
If you make it out of Elvis land safely, then your next stop must be one of Memphis's legendary barbeque joints. Check out Central BBQ, Payne's, The Bar-B-Q Shop. Or if you're looking for a different flavor, check out Huey's downtown for the best burger in Memphis. To try something new, head to Jerry's Sno Cones in East Memphis, a local joint that mixes snow cones with ice cream for a uniquely local treat.
What to do:
A visit to Elvis's Graceland and Sun Record Studios, where both Elvis and Johnny Cash recorded, is a must for any rock-n-roll lover. Other attractions: the Memphis Pyramid, the Memphis Zoo, Greenbelt Park (which offers a great view of the city from the Mississippi riverfront) and the Peabody Hotel, where the Peabody ducks march through the lobby every day at 11 a.m. and 5 p.m., a tradition spanning over 50 years.
After Dark:
Hit up the world famous Beale Street, Tennessee's most popular tourist attraction. Beale Street is the official home of blues music, so you can bet that you'll hear live music coming from every nightclub and restaurant on the block. There are over 20 dining options on the street, and between concerts, parades and 5Ks, there's always something going on.
3. NASHVILLE: Welcome to Music City, USA
Nashville is home to all things country music, and in the last decade or so, it has become a hub for all music in general. Between concert venues, music festivals, and nightclubs, you can find live music everywhere. The city also offers great coffee, culture, and shopping.
What to do:
If you want to see grown men beat each other with skates on–I mean…a hockey game–catch a Predator's game at the Bridgestone Arena. You can see musicals like Once, Wicked and Newsies at the Tennessee Performing Arts Center, and for an evening steeped in history and country music, get tickets for the Grand Ole Opry, the longest running radio show in the world. The Bluebird Café is the most well known writer's corner worldwide, and you can sit it on a session and hear the hits before they become hits. Ticket prices depend on the performer.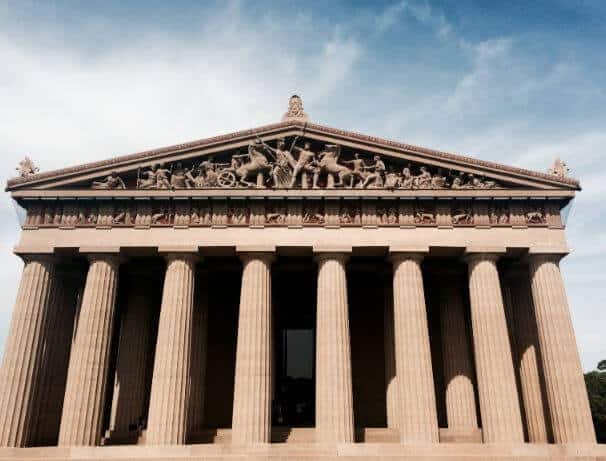 Check out the enormous Centennial Park for a peaceful afternoon activity. Have a picnic next to the Parthenon or go to the Musician's Corner, a free concert series in the park on Saturdays in May, June, September and October.
What to eat:
Check out the Pancake Pantry for homemade pancakes in every flavor imaginable. There is almost always a line to get in in the mornings, and the cakes aren't cheap, but the experience is always memorable. Head to NY Pie in Charlotte West for the best pizza in the southwest, Jeni's Ice Cream for a gourmet scoop, and Barista Parlor for a cup of joe in an atmosphere that would get any hipster's stamp of approval. Visit Café Coco in Elliston Place for a 24/7 college joint that offers vegan options.
Shopping:
The Opry Mills mall, the largest value shopping center in Tennessee, is the most popular shopping destination in the city. The mall houses just about any store you can think of, and after you're done shopping, you can experience the Opryland Hotel right next door. The luxurious hotel is best seen during Christmas when it's decked out in lights and decorations. Whether you're visiting the mall, hotel or both, be sure to park in mall lots for free.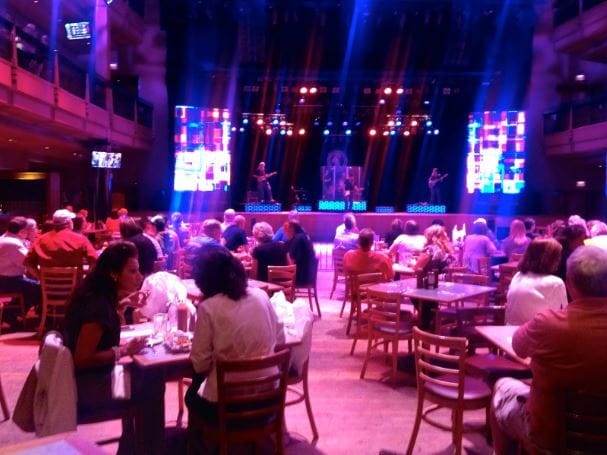 After Dark:
Pop into a saloon on Broadway, Nashville's downtown tourist hotspot, for live music, drinks and dancing. At the Wildhorse Saloon, Nashville's most popular club just off Broadway, you can learn to line dance on weekend nights for a $5 cover charge.
4. KNOXVILLE: Good Ole Rocky Top
What to do:
Experience college football at its finest by taking in a Big Orange game (but you MUST be decked out in bright popsicle orange), stroll through Market Square or take the free ride up to the observation deck of the Sunsphere in the World's Fair Park, where you'll get a great view of the whole city.
For an outdoor adventure, find Fort Dickerson Park a few miles outside of downtown, where all of the daredevils go cliff jumping.
Where to eat:
Eat like a Knoxville native at Tomato Head, an Italian restaurant in Market Square or The Gallery Shopping Center.
Shopping & after dark:
For great shopping and dining, hit up Market Square. You can shop the local farmer's markets and boutiques during the day, and stick around for when the street performers and free concerts come out after sundown, or check out a show at the intimate Square Room.
Tennessee Local Knowledge:
Don't be surprised when strangers call you "honey" or "sweetheart." That's just good ole southern hospitality. You should also start getting used to the word "y'all" if you're visiting soon, and start adding sugar to your tea – Tennesseans have sweet tea running through their veins!