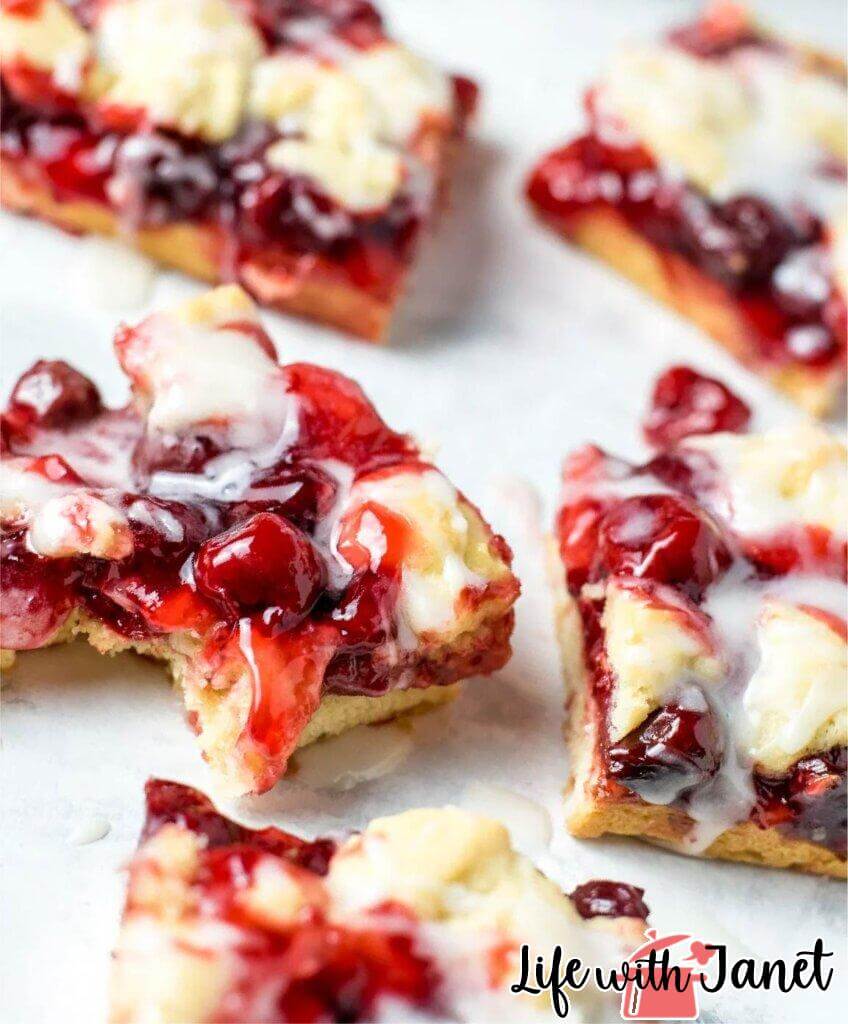 INGREDIENTS:
3/4 cups softened butter
1 cup packed brown sugar
1 egg
1 teaspoon vanilla
1 cup whole wheat flour
1 cup unbleached white flour
2 teaspoons baking powder
2 cups oat flakes
1 cup cherry spread (Double Fruit type)
PREPARATION:
In a large bowl, using an electric mixer, beat butter and brown sugar until light and fluffy. Beat in egg and vanilla. In a separate bowl, combine whole wheat flour, white flour and baking powder. Add as much dry ingredients as possible to the butter mixture, beating on low speed. Using a wooden spoon, stir in remaining dry ingredients and oatmeal.
Reserve 1/2 cup (125 ml) of the oatmeal mixture. Press remaining mixture into lightly buttered 13″ x 9″ (33 cm x 23 cm) pan. Cover with cherry spread. Sprinkle with reserved oatmeal mixture.
Bake in preheated 350°F (180°C) oven for about 35 minutes or until top is lightly browned. Place pan on wire rack and cool completely. Cut into bars.
NOTE:
Recipe taken from the book Our 200 Best Desserts and Cookies, by Coup de pouce, Les Éditions Transcontinental.