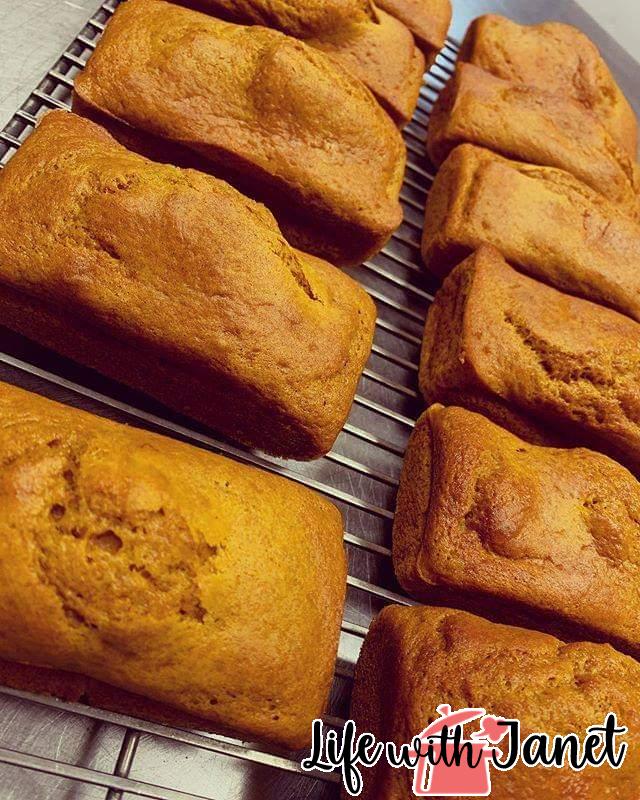 This pumpkin bread recipe is my all-time favorite pumpkin bread recipe. I released a chocolate chip version last year and the original maple and brown butter glazed bread a few years ago, but sometimes you just want a slice of pumpkin bread with no frills. I hear you. It's that bread!
Make it. And then call your friend and see if they want to share with you!
Ingredients:
1 cup dark brown sugar
1½ cups all-purpose flour
1 cup pumpkin puree NOT pumpkin pie filling
2 tsp ground cinnamon
2 eggs
1/2 tsp ground ginger
1/4 tsp ground cloves
1/4 tsp ground nutmeg
1 tsp baking powder
1 tsp salt
1 tsp baking soda
1/2 cup butter softened
Instructions:
Preheat oven to 350 degrees F. Generously grease an 8″ or 9″ loaf pan with cooking spray and place the loaf pan on a baking sheet in case it overflows.
In a large bowl, beat together butter and brown sugar until creamy, about 1 minute. Stir in eggs and pumpkin and beat to combine. Add spices, baking powder, baking soda, salt and flour and mix to blend well, being careful not to over mix. The mixture may be slightly lumpy; okay! Over-mixing will lead to hard bread.
Pour the mixture into the prepared pan and smooth the top. Bake for approx. 45-55 minutes or until a toothpick inserted near the center comes out clean or with moist, not wet crumbs. Let cool at least 20 minutes before turning onto a rack to cool completely or let cool completely in pan. Cut into slices!