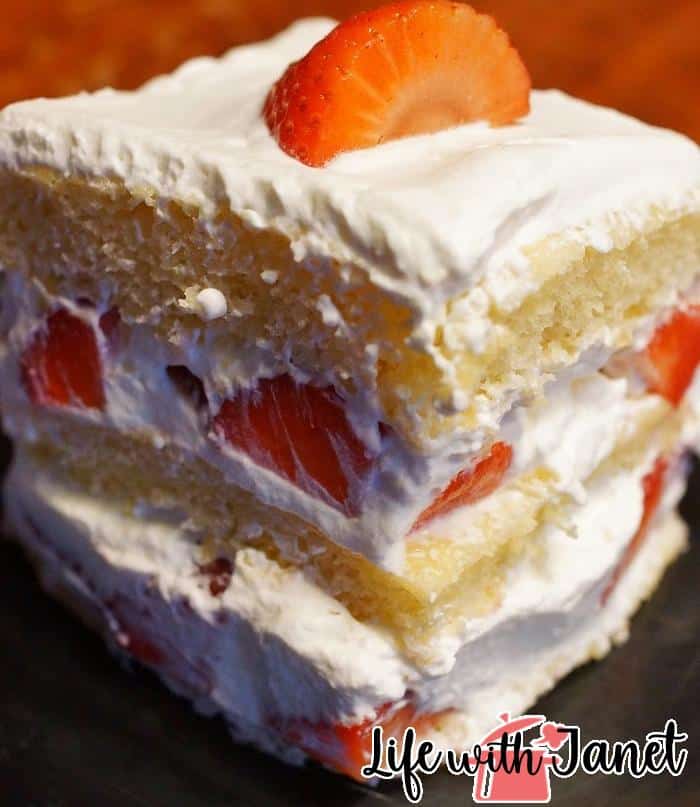 For those who've not tried this at Epcot's Sunshine Seasons, you've got to. In fact, I'd suggest jumping on a plane to fly out there now and try it, if I wasn't about to share the recipe that makes an exact taste replica of this fantastic dessert. Fresh, light, sweet but not too sweet, and a portion that's about the size of half a loaf of bread make this an absolutely spectacular indulgence in the parks. I can almost hear the boats being launched from "Living with the Land" now…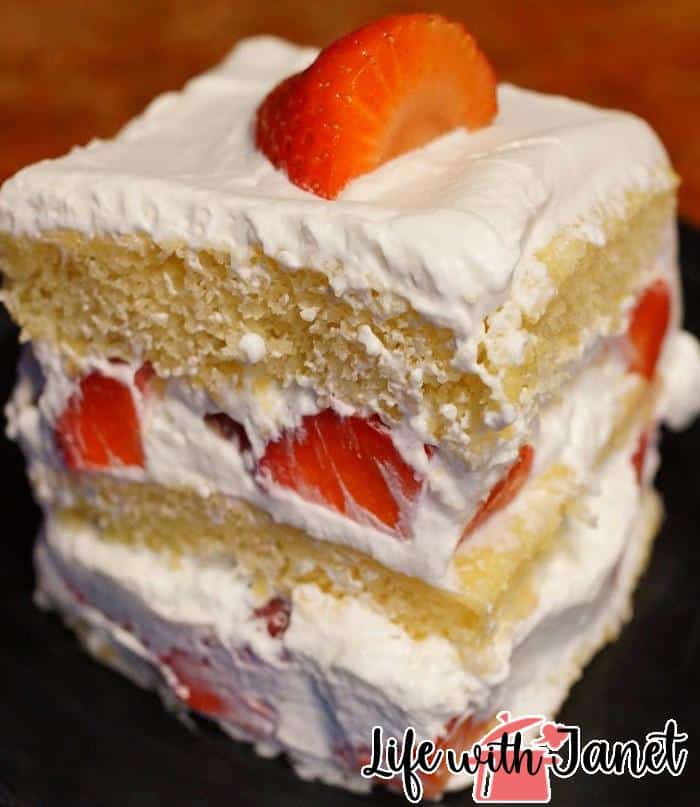 I was ridiculously happy with how this turned out. It tasted like pure heaven, exactly as I remembered from Sunshine Seasons. While it's fairly labor-intensive with a lot of steps, it's not especially hard to do. That means I have a new "let's impress people!" dessert to crack out for special occasions.
And for people like me who head to that awesome specialty cooking store at Downtown Disney and walk out with dozens of little packets of specialty flavored sugar despite not knowing exactly what to use it on… Your prayers have been answered. I dusted a slice of this with my salted caramel sugar and almost cried; it was so good.
Ingredients
3 eggs

1 cup granulated sugar

⅓ cup of water

1 teaspoon vanilla

¾ cup all-purpose flour

1 teaspoon baking powder

¼ teaspoon salt

Powdered sugar, for dusting

1-quart whipping cream

½ cup powdered sugar

2 quarts fresh strawberries, tops removed, halved

Strawberry glaze, optional (sold in specialty stores)
Instructions
Preheat the oven to 375 and line a baking pan with aluminum foil or parchment paper. Spray with nonstick spray liberally and dust with powdered sugar if using foil. Set aside.

In a mixing bowl, add eggs and beat on high until eggs are light lemon yellow and thickened, about 5 minutes. Reduce speed to medium, add sugar, water, and vanilla. Reduce speed to low, and slowly add flour, baking soda, and salt. Mix until batter is smooth and all flour is incorporated. Do not over-mix.

Pour into the lined baking pan, ensuring the batter is spread evenly throughout the pan. Bake 10-15 minutes, or until a toothpick inserted in the center comes out clean. Immediately remove the cake from the pan and turn onto a workspace or towel dusted with powdered sugar. Peel away the parchment paper and trim the stiff edges of the cake. Allow cooling for an hour. When cooled, slice the cake evenly horizontally into three layers. Set aside.

Prepare the filling by adding whipping cream to the mixing bowl and whipping for 2 minutes, or until soft peaks form. Reduce speed and slowly add powdered sugar. Increase speed and beat until cream forms stiff peaks. Turn off and set aside.

To assemble, lay the first layer of sponge on a serving tray, parchment, or cake frame. Add a layer of sponge, spread with whipped cream, and top with a layer of strawberries. Spread a light layer of whipped cream on the second layer of sponge, then add whipped cream side down on top of the already built cake/whipped cream/strawberry layer in the cake frame. Add another layer of frosting and strawberries, spread a thin layer of whipped cream on the remaining sponge layer, then add whipped cream side down on the already built cake. Remove cake frame. Frost the top and sides of the cake with remaining whipped cream and pipe a decorative line of whipped cream around the base of the cake. Comb the top of the cake, if desired, and garnish with cut strawberries, if desired, and drizzle with strawberry glaze, if desired. Cover and store in the fridge for at least one hour until ready to serve.