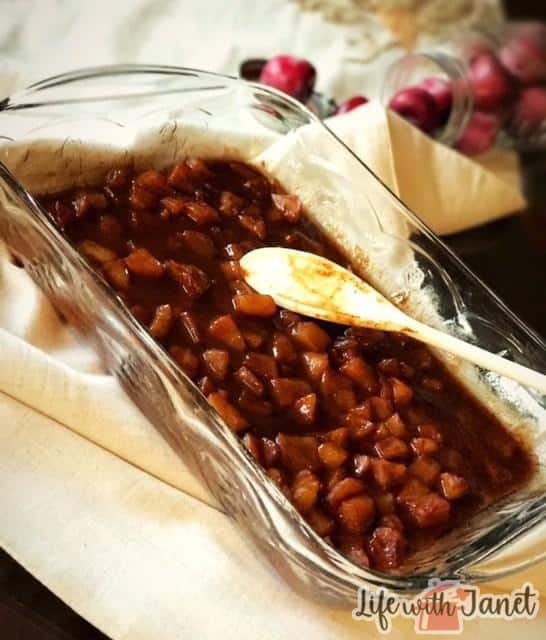 It's the perfect time to bake as many apple-y, cinnamon-y treats as you can, and today I'm here to share with you one of the easiest, most versatile of them all! These are the quickest (and most delicious – might I add) Baked Cinnamon Apples you will ever make. All you need for this sweet and simple recipe is a few minutes and a couple spare apples – which is why it's the perfect thing to whip up if you've just gone apple picking.
These baked apples are one of my favorite fall treats not only because they are super easy to make, but they are ALWAYS a huge hit! One of the reasons why I love them so much is because they can be used in so many different ways. Scoop them over some ice cream, use them as a topping for pancakes/waffles or enjoy them just as they are.
Ingredients
4 baking apple, peeled and chopped into cubes

1/2 cup brown sugar

4 tbsp. cold butter, cubed

3 tbsp. lemon juice

2 tsp. vanilla extract

4 tsp. ground cinnamon

1/2 tsp. nutmeg

1 tsp. cornstarch
Instructions
Preheat oven to 350o F

Grease a medium sized baking dish with butter or cooking spray.

Peel 4 baking apples and chop into 1/2 – 3/4 inch cubes

In a medium sized bowl, combine chopped apples and lemon juice.

In another bowl, combine brown sugar, cinnamon, nutmeg and cornstarch.

Add dry ingredients to chopped apples and stir.

Add vanilla extract to mixture and stir until apples are thoroughly coated.

Pour mixture into greased baking pan and place cubes of butter over apples.

Cover with aluminum foil and bake for 35-40 minutes, or until apples are tender.

Remove pan from oven and stir. Serve warm and enjoy!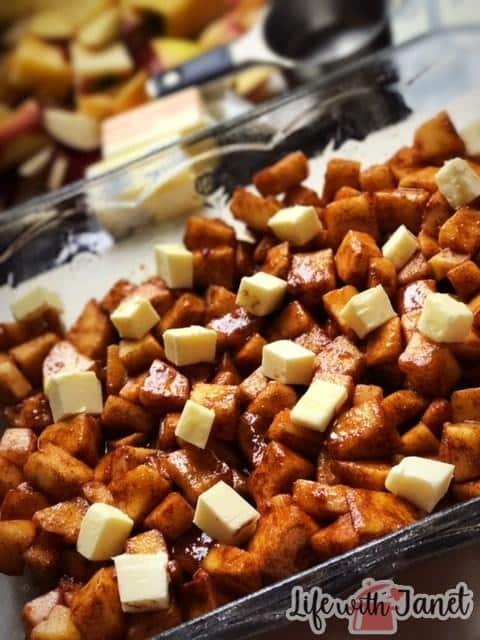 I like to serve these yummy cinnamon apples over some caramel flavored ice cream, and they made the perfect pair! I hope you find lots of fun ways to use this recipe this fall!