Eating Mango Sorbet on a warm, slow Sunday afternoon reminds me of childhood summers in Mobile, Alabama. It gets crazy hot and humid in Mobile. As a kid, I ate every kind of ice cream, sorbet, sherbert, and icy treat to stay cool.  A favorite family treat was my mom's homemade vanilla ice cream. She cooked the ingredients, poured it in the manual ice cream maker, and called me, my brother, and my sister over to turn the crank. After what seemed like hours of hard labor, we ate the soft, frosty treat with trembling arms.  My mother had a way of getting the whole family involved in the kitchen.
MANGO SORBET FOR MOTHER'S DAY
Today, the #SundaySupper team is celebrating Mother's Day and sharing favorite recipes and memories of mom. My mother used to profess that she would rather do anything than cook. My basic cooking knowledge came from her indirect lessons. While sitting at the kitchen counter doing homework, I would watch her make pot roast and peach cobbler. While cooking, she barely paid attention to the ingredients. She talked to my dad, to her children, or talked to friends on the phone, the long phone cord wrapping twice around her hips as she sliced, diced, and seasoned. I always marveled at how her food tasted so good when she barely watched while cooking. I think I inherited from my mother her sixth sense in the kitchen. I pay a bit more attention when I'm cooking– only because I'm clumsy and my mother wasn't. And, I still can't replicate her vanilla ice cream, but I make an amazingly creamy and airy Mango Sorbet.
Try my crazy easy recipe for those crazy hot days wherever you are. Following the recipe, be sure to check out my fellow bloggers' recipes and photos from their Mother's Day feasts. They are sure to inspire you with ideas for sweet and savory bites for someone you love.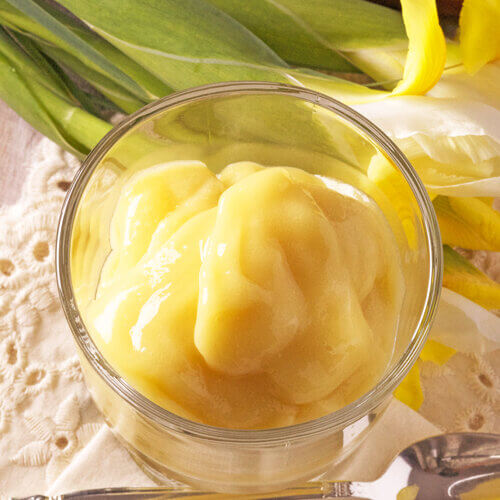 Ingredients
2 soft mangoes, sliced and cut into chunks

½ cup organic cane sugar

1 freshly squeezed lime

1½ cup ice

* For best results, use a high-performance blender.
Instructions
Place the ingredients in the blender in the order that they are listed above.

Follow the instructions of your high performance blender for making frozen desserts.

If using a standard blender, blend ingredients until ice is crushed. Pour into freezer-safe container and cover. Freeze sorbet for at least 1 hour, stirring at least twice to prevent ice crystals from forming on the sorbet. (Allow sorbet to stay in freezer long if you prefer a more solid texture.)