I love cooked breakfast foods.
But really, I like breakfast foods at about 11:00am, because it takes me a while to wake up and become functional enough in the mornings to cook. (That's why Saturdays are so awesome.)
Every other day of the week, when I can't afford the luxury of taking so much time, we usually end up with cereal or toast or whatever fruit happens to be available.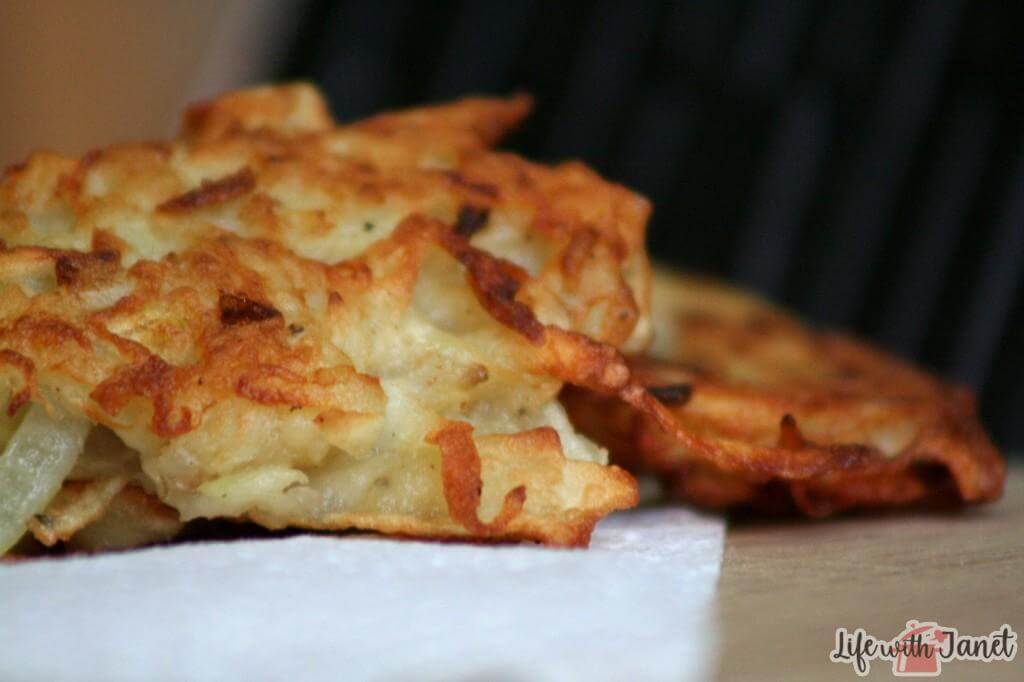 But sometimes. Sometimes I like to surprise Justin and get up early to cook for him before we have to leave for class. Here's one of those recipes I slipped out of bed at 6am for, being careful not to wake the sleeping law student.
 
Potato pancakes, or "latkes" are traditional Hanukkah fare. And while it's not Hanukkah time and I'm not Jewish, I thought these looked like an awesome thing to try.
(They are.)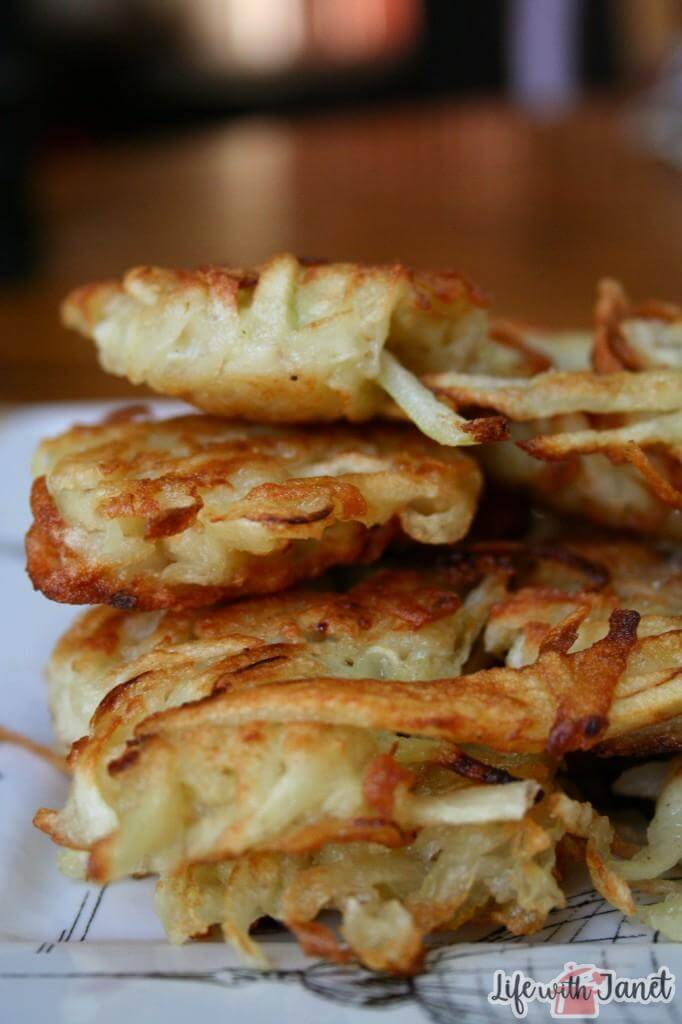 Some people serve them with apple sauce or sour cream. Another faction serves them with a fried egg on top. The best idea I've come across is to top them with slices of pear and brie. Your call! I can't imagine them being anything other than delicious.
The recipe yields a lot, but the good news is that you can re-crisp them by popping leftovers into the oven at 400 °F for just a few minutes. They do taste almost as good the next day.