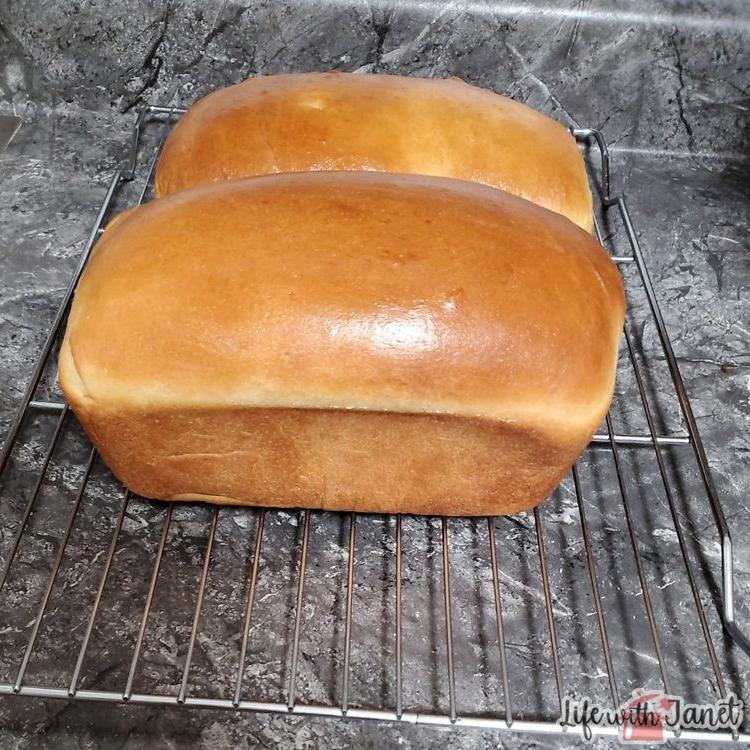 I love this bread! It's a bit dense, sweet, and tastes great with butter. However, I am one of the few people who had difficulty with the recipe. It took me three times to get it right. My yeast didn't rise at all. Since I didn't know how yeast should react, I just put the loaf pan in the oven.
The bread came out heavy and flat. The second time I experimented with warmer water, but after letting it stand for an hour, the volume didn't double at all. I decided it was a problem with the brand of yeast I was using and went to buy SAF-INSTANT – and got rewarded! For newbies, who like me don't know what to look out for: The creamy white foam should look like this: Small, tiny mini fireworks should sprout in your mixing bowl.
Let it stand until you see the foam sticking out higher than the liquid level. The process should take about 10 minutes. And since I've read that some reviewers have reduced the amount of sugar, I didn't use the recommended amount of sugar. As a result, the elderly in the family valued bread even more.
Ingredients
⅔ cup white sugar

2 cups warm water (110 degrees F/45 degrees C)

1 ½ teaspoons salt

6 cups bread flour

¼ cup vegetable oil

1 ½ tablespoons active dry yeast
Instructions
In a large bowl, dissolve the sugar in warm water and then stir in the yeast. Let rise until the yeast forms a creamy foam.

Mix the salt and oil into the yeast. Mix in the flour cup by cup. Knead the dough on a lightly floured surface until it is smooth. Transfer to a well-oiled bowl and twist the batter to coat it. Cover with a damp cloth. Let rise until the volume doubles, about 1 hour.

Beat the dough. Knead for a few minutes and divide in half. Shape into loaves and place in two well-oiled 9×5-inch loaf molds. Let the dough rise for 30 minutes or until it has grown an inch past the molds.

Bake at 175 degrees Celsius (350 degrees F) for 30 minutes.