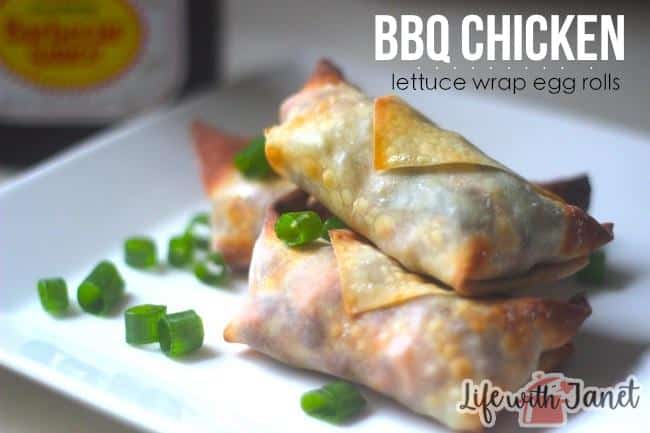 Did anyone else ever realize how much fun it is to wrap things up in egg roll wrappers and then eat them? Like, I just discovered this is a thing, and want to wrap everything up in egg roll wrappers now. 
Egg roll is the new black.
And funny thing – I don't even like egg rolls. I never order them, never eat them, never think about them, but now – now I can't stop. I can't stop thinking about egg rolls.
"Want to go to the mall?"
"Will there be somewhere to buy egg rolls?"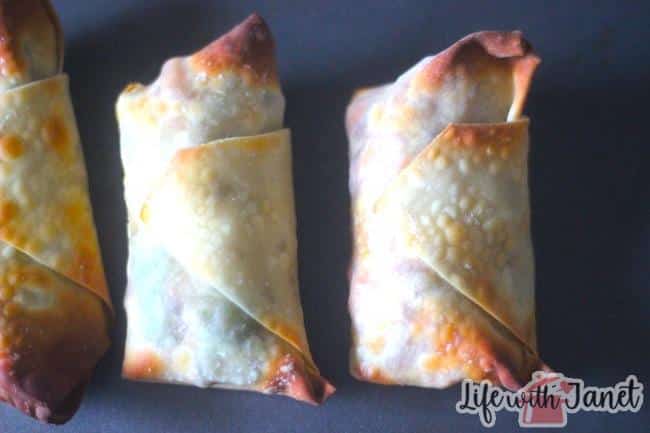 Its a problem, friends, and I don't see it going anywhere anytime soon seeing as I've already thought about 3 different versions of these that I want to make, so yea. The addiction continues.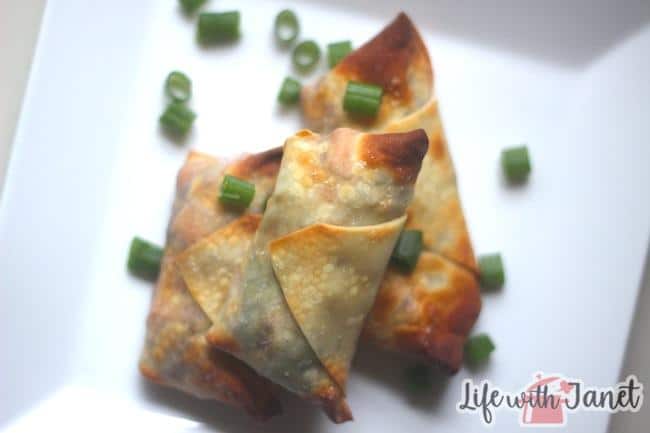 Ingredients
5 egg roll wrappers
1/2 cup cooked chicken, chopped
1 tablespoon BBQ sauce
1/2 cup chopped lettuce
cooking spray
green onions for garnish
Instructions
Preheat oven to 400 and lay out egg roll wrappers on a flat working surface. In a bowl, combined chopped chicken with BBQ sauce and coat evenly.

Add some chopped up lettuce to the bottom left corner of each egg roll, splitting it up evenly, then top with chopped chicken.

Fold the bottom left corner over the stuffing, then the two corners over that. Roll the wrapper up until you have formed an egg roll. Wet your finger, and press to seal down the edges. Your wrappers package should have visual instructions on the back.

Spray each egg roll with cooking spray and cook for 10-15 minutes or until golden brown.