I have been making peach cobbler this year in search of the perfect combination of cobbler and peaches. I came across this recipe on Betty Crocker and knew I had to try it! I LOVE apple crisp and oatmeal cookies and the topping on this Peach Cobbler Crisp reminded me of just that! My dilemma with a traditional peach cobbler is that the cobbler is usually a little to thick and heavy for my preference.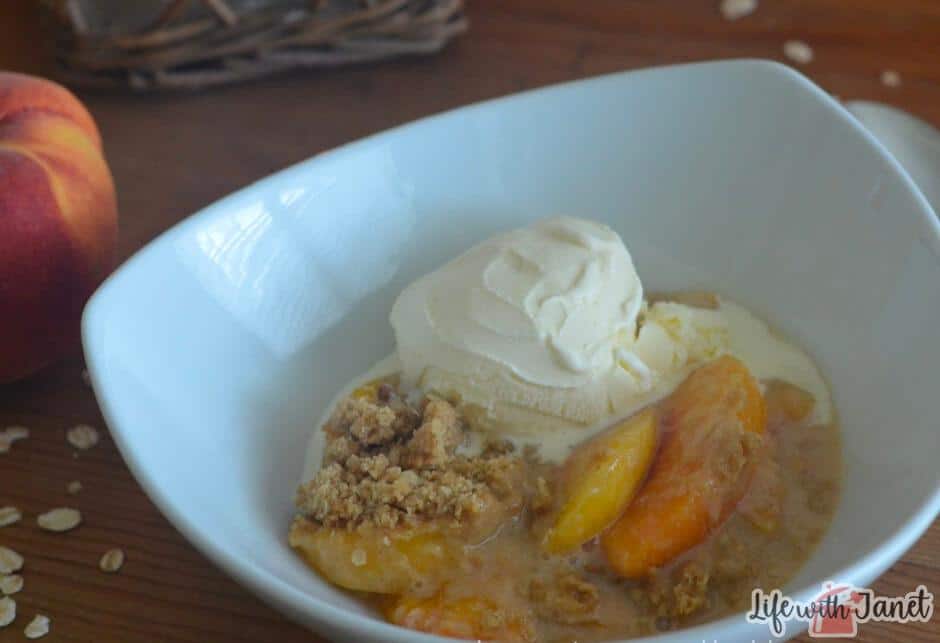 This has become my NEW favorite go-to recipe for Peach dessert and my husband and boys have been requesting it every time I turn around! The best part it is, it's a super easy recipe to throw together for a crowd or a 1/2 batch for a smaller family! I absolutely love it with fresh peaches, but if you find yourself in a rush or peaches are out of season frozen or canned (drained) work just fine as well!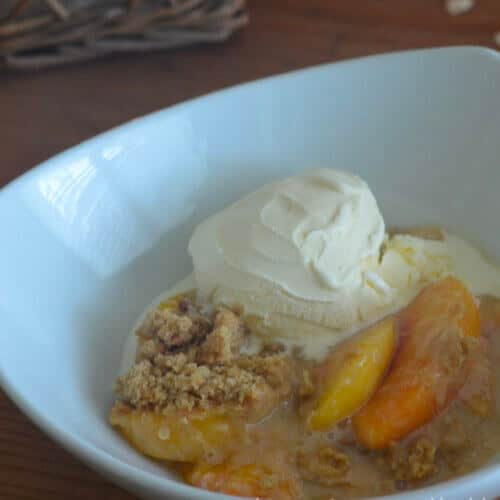 Ingredients
2 packages of Betty Crocker Oatmeal Cookie Mix

1/2 cup Margarine; softened

10-12 cups of peaches (fresh are best, but frozen or canned also work well)
Instructions
Grease a 9×13 pan with non-stick spray. Cover the bottom with peaches. Sprinkle a little sugar over the peaches to soften and bring out their juices.

In a medium sized bowl, combine the cookie mix and margarine. Combine with a fork to make a crumble.

Spread crumble over peaches and bake at 350 degrees for 30-40 minutes; until the crumble is golden brown and peaches are soft.