I have a friend. And she lives in the south. And my friend from the south told me about Chicken Fried steak one day. And now life will never be the same. 
I found something that Mr.D literally could.not.get.enough.of.
He ate it all. Every last piece of it and all the sides just for giggles. I sat there like a proud parent watching their child graduate from kindergarden. Like a little girl who just walked into the American Girl doll store for the first time. Like when the Rabbit finally got a bowl of trix out of those mean kids.
Yea.. It was special.
Let me start by saying that this is not my thing. I am not, in no way, a steak person. In fact, as morbid as this may sound, if there was no such thing as chicken – I'd be a vegetarian. Please don't ask. I will never be able to give you an answer. I think it stems back from a 6th grade science class I had. Lets not go there.
BUT from the moans and groans and pleas and begging that I got from Mr.D while he was eating this makes me know this must be good. I even got one of those "This is the best thing you ever made, ever" speeches. And then I told him to buy me some diamonds and that conversation was over.
Lets do this.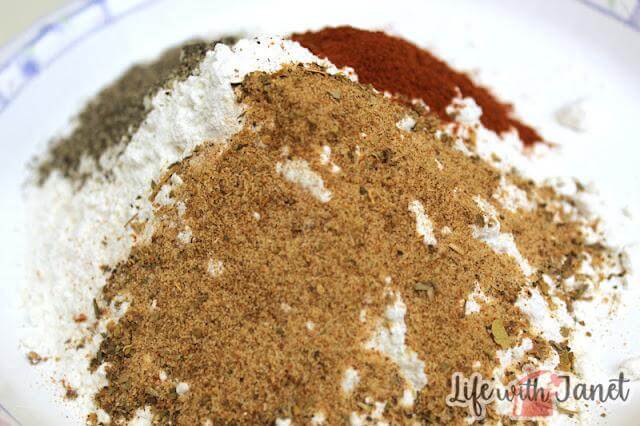 In a plate, combined flour and seasonings. I used Paprika, Cajun salt, and black pepper.Stir it around with a fork until all is mixed in.
Then heat up a skillet on medium high with enough canola oil to cover the bottom.
This is the steak we are going to be using. Round Cubed Steak.
Its really ugly, but my southern friend informed me that this is the best kind of steak to usesince it is already flat. And its cheap too! And well, I don't feel like flattening things myself and cheap things always work for me.
Season each piece of meat with salt and pepper, and then dredge it in your flour mixture
Flip to coat the other side.
Your oil should be hot enough now, but to test it, sprinkle in a little flour. If it bubbles its ready. If not, pour yourself a glass of wine and wait a few minutes.
Once your oil is ready, drop in a tablespoon of butter. Adding the butter is what will give you a nice golden crispy crust. Do this. Don't skip.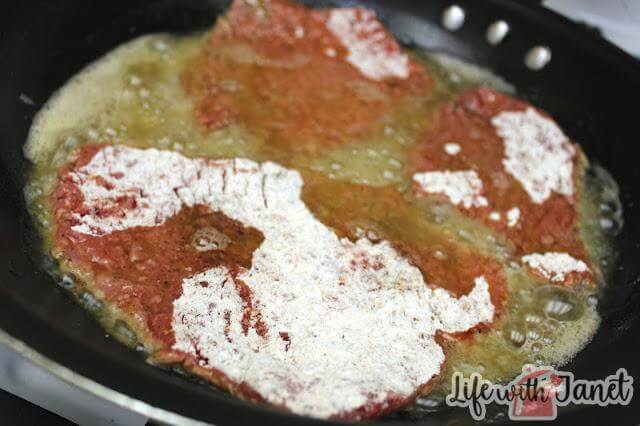 Place as many steaks as you can fit without crowding and brown on each side.
Depending on how you like your steak will depend on how long you cook them.Mr.D likes medium-well so I browned them for  4-5 minutes on each side.
Remove and place on a paper towel lined plate to soak in any extra oil.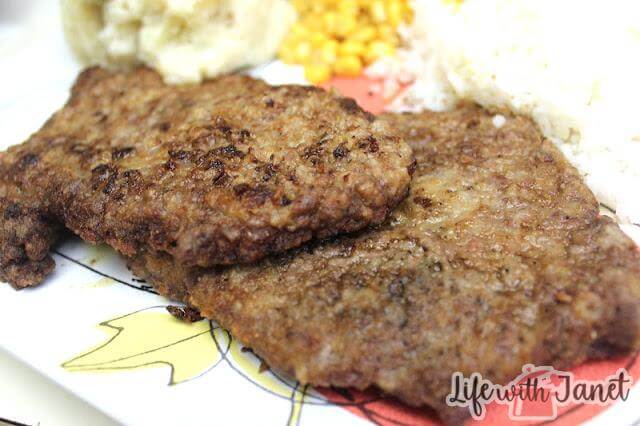 These go best with a side of mash potatoes, but serve them up with whatever you have.Mr.D likes his manly meals so I went with mash, rice, corn, and asparagus.
And thats it. The guy in your life will get on his hands and knees and clean the kitchen floor for you with a toothbrush. Don't hold your breathe.