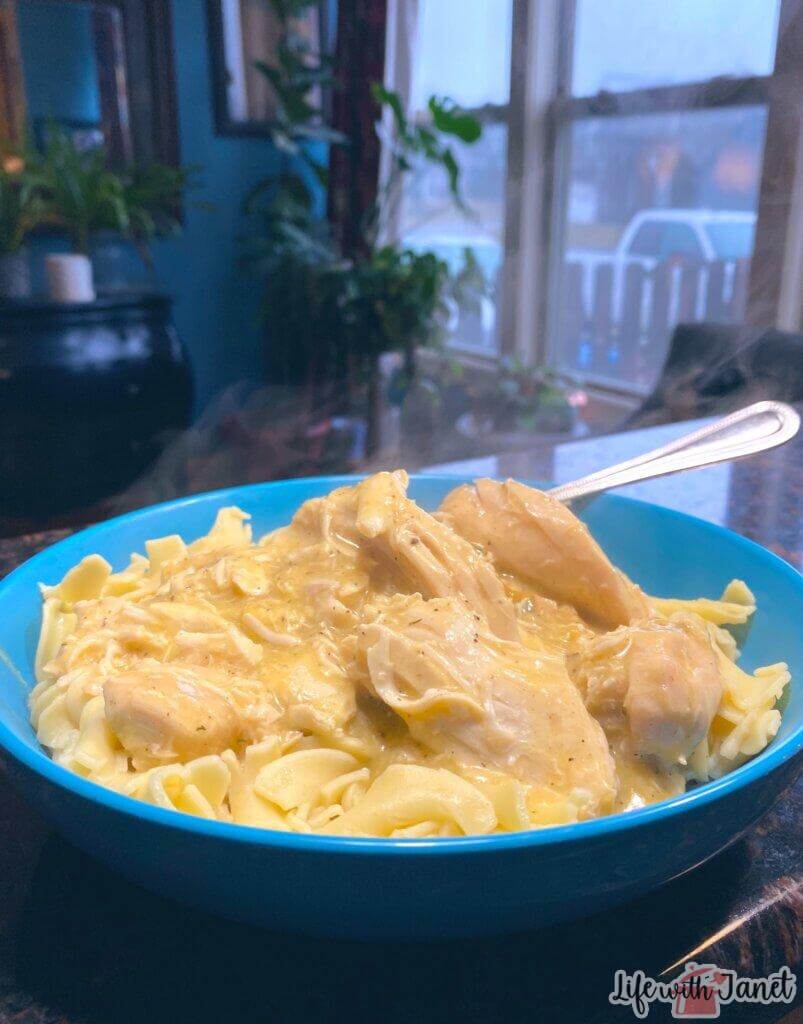 Chicken recipes are always soothing, and they are very simple to make. With just a handful of ingredients, you can have something incredible ready at your table. And, you are just going to love the compliments. The slow-cooked chicken and gravy recipe is indeed going to win the hearts of everyone in just one bite. Every single time I cook it, the results are magnificent. It surely satisfies the craving for takeout, and you do not have to spend your time in the kitchen cooking them.
You can easily cook it in a slow cooker. Just put all the ingredients in the cooker and let it cook on its own. If you have a job and you are quite busy, then this recipe will ensure that you have something ready to serve when you come home. Just serve it with some pasta or rice, and everyone will not stop asking you about this delicious recipe.
Variations of slow-cooked chicken and gravy:
I have tried and seen so many variations for this recipe because it is easy to personalize in any way. For your comfort, you can serve it with some bread. You can add some mushrooms, olives, and any of your favorite veggies to this recipe. The taste enhances every time with any new variation. So, it is surely one of the best recipes I tried. You can even add some milk and butter for extra flavors.
Is it safe to use vegetables in the slow cooker?
Normally, I only go for russet or gold potatoes in the slow cooker or crock pot. It is the perfect combination for this chicken recipe. Now, you can personalize this recipe according to your taste. But, make sure that you are using veggies that can be done in an hour or so. For example, peas, broccoli, spinach, and many other veggies will hardly take an hour to be done in the slow cooker.
Can I use chicken broth in this recipe?
Yes, you can. Not only it is a substitute but it adds flavor to the recipe. You are surely going to love the taste of this meal.
Can I substitute meat for the same recipe?
Sure, you can. But you should only use the boneless meat otherwise it won't be done in the given time. You can use pork belly and beef roast because they will go surprisingly well with this recipe and ingredients.
Ingredients
Water 2 cups

Chicken gravy mix 2 packets

Cream of chicken soup mix 1 can

Chicken breast boneless 6

Salt and pepper to taste

Garlic powder 1 tbsp

Onion powder 1 tsp
Instructions
Put all the ingredients in the slow cooker and mix it well. Cook on low heat for 8 hours or at medium for 4 hours. I always recommend that when you are using the slow cooker make sure to give at least 8 hours to your recipe.

It is ready to serve hot and fresh with any of your favorite sides. You can make some long grain rice or pasta with it.
Notes
Make sure to check the vegetables because you do not want them to be soggy. So, if you are using any of your favorite veggies that take like 1 hour in the slow cooker, add it in the last hour.