This dish has been passed down from generation to generation and is a true testament to the love and care that goes into making a home-cooked meal.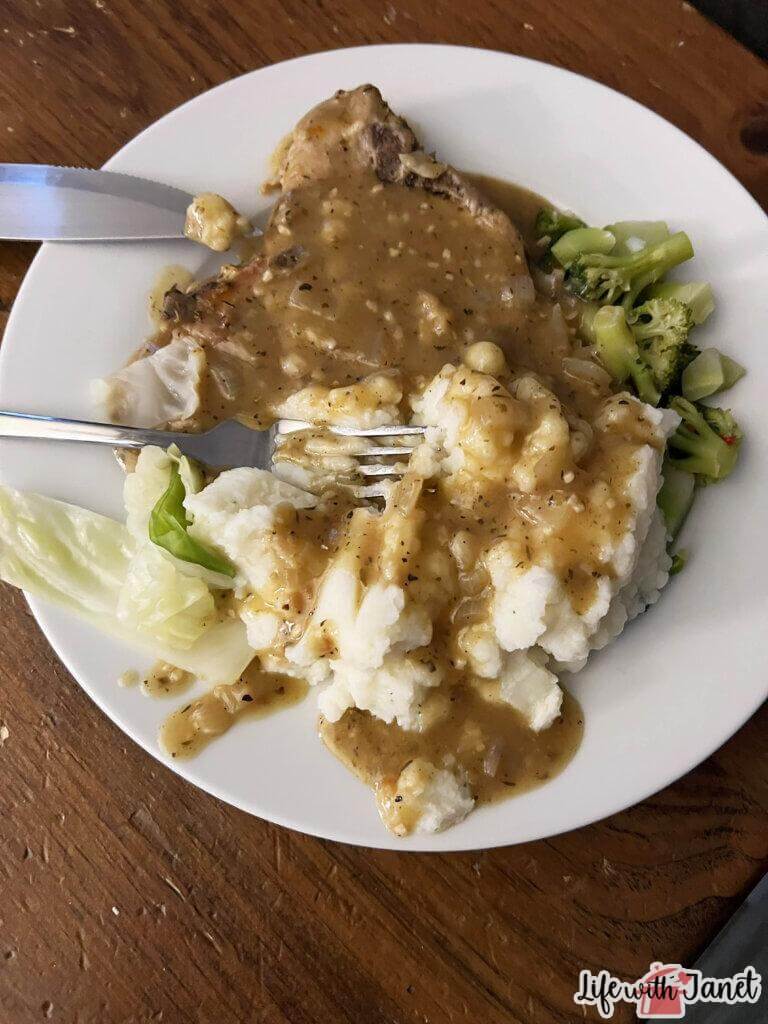 I remember being a little kid and helping my mom prepare the ingredients for this dish. We would go to the grocery store together and pick out the freshest and juiciest pork chops we could find. Then, we would head home and get to work. My mom would show me how to slice the onions and lemons just so, and I would help mix the brown sugar and ketchup to create the perfect glaze.
The aroma that filled our kitchen while this dish was cooking was something else. It was a mixture of sweet and savory, with just a hint of citrus. I couldn't wait for dinner time to come so I could finally taste this masterpiece.
When the Pork Chop Supreme was finally ready, I was in awe. The pork chops were juicy and tender, and the glaze was the perfect balance of sweet and tangy. The onions and lemons added a delicious depth of flavor, and I couldn't get enough.
This dish has been a part of so many special memories for me. From family dinners to potlucks, it's always a hit. Every time I make it, I am reminded of my childhood and the love that goes into every bite.
If you're looking for a dish that is both comforting and delicious, then Pork Chop Supreme is the perfect choice. It's so easy to make and requires just a few simple ingredients. I promise, once you try it, it will become a staple in your own home.
In conclusion, Pork Chop Supreme is more than just a meal to me, it's a symbol of love and tradition. I hope that you'll give it a try and that it will become a cherished dish in your own family. Until next time, happy cooking!
Pork Chops Supreme
Pork Chop Supreme is a traditional family dish made with juicy pork chops, sliced onions and lemons, and a sweet and tangy brown sugar and ketchup glaze. It's easy to make and always a hit with its comforting and delicious flavor.
Print
Pin
Rate
Ingredients
3

lbs

of pork chops

thick-cut

1

thinly sliced onion

1

lemon

sliced thinly

1/2

cup

of brown sugar

packed firmly

1/2

cup

of ketchup
Instructions
Preheat your oven to 350 degrees.

Salt the pork chops and arrange them in a large baking dish.

Place a slice of onion and lemon on each chop.

Combine the brown sugar and ketchup and spoon a couple of tablespoons over each chop.

Cover the dish and bake for 1 hour.

Remove the cover and continue baking for an additional 30 minutes, basting occasionally.