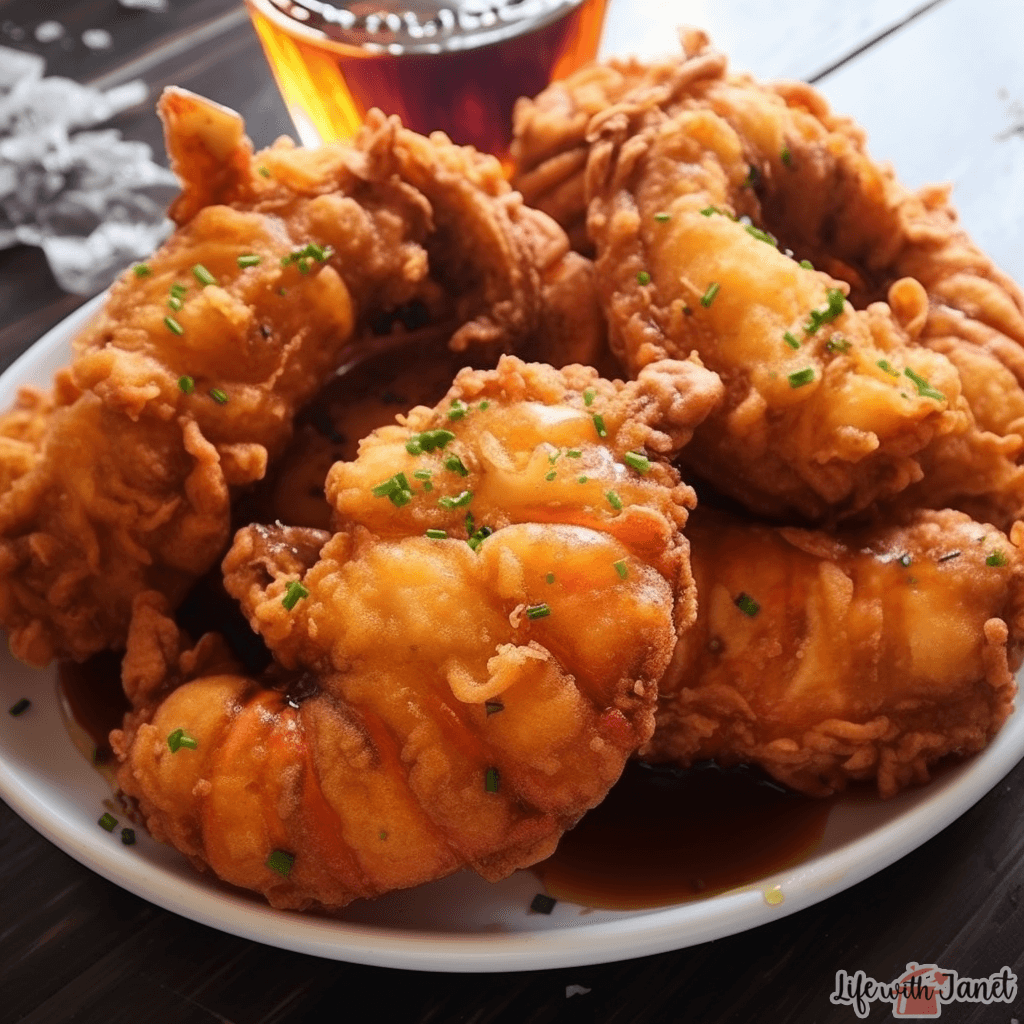 Deep-fried lobster tails bring an indulgent twist to a classic seafood delicacy. Imagine sinking your teeth into a crispy, golden crust to find succulent, tender lobster meat underneath. Sounds dreamy, doesn't it? Whether it's a lavish summer gathering or a cozy date night, this dish is bound to be a hit. Its rich flavors, combined with the velvety garlic butter sauce, will make your palate dance in joy. Read on, and you'll soon master the art of creating these irresistible fried lobster delights.
Why Deep Fried Lobster Tail Should Be Your Next Meal Choice
The allure of lobster is undeniable. When deep-fried, it adds a delightful contrast of textures that few can resist. There are plenty of reasons to fall in love with this recipe. The minimal ingredients and quick cooking time are just the beginning. What truly sets it apart is its perfect balance between the crispy exterior and the buttery softness of the lobster meat inside.
Ingredients Matter: What You Need to Know
Choosing the right ingredients is paramount to achieving the desired flavor and texture. Fresh cold water lobster tails stand out as the top choice for this dish. When seasoned with Old Bay, the flavors are elevated to a whole new level. A crucial tip: go for the salt-free lemon pepper seasoning. Why? The Old Bay seasoning already has salt, and you wouldn't want your dish to turn out excessively salty!
Step-by-Step: Making Your Fried Lobster Tails
The process might sound intricate, but it's more straightforward than you'd think. Begin by butterflying the tails, which involves cutting and positioning the meat for optimal frying. Then, season it meticulously with the spice blend. The next step is dipping in buttermilk and coating with the seasoned flour. Once that's done, it's frying time! As the lobster tails sizzle away, prepare your delectable garlic butter sauce on the side. The end result? A plate of impeccable deep-fried lobster tails, ready to be savored.
Tips and Variations: Getting the Best Out of Your Lobster
Cooking seafood can be a bit intimidating, but with a few tips, you're set for success. The most crucial tip when frying lobster tails: avoid overcooking! It's easy to spot a perfectly cooked lobster – its shell turns a vibrant red, and the flesh becomes opaque. Serve immediately for the best taste. Got leftovers? Spice things up by turning it into a fried lobster mac and cheese.
Cold Water vs. Warm Water Lobster Tails: What's the Difference?
You might wonder about the distinction between cold and warm water lobster tails. Origin is the main differentiator, with the former coming from regions like Maine and Alaska, and the latter from places like Florida and the Caribbean. While warm water lobsters offer more meat, it tends to be mushier compared to its cold water counterpart. However, for this recipe, both types work wonderfully.
Delight in the crispy goodness of deep-fried lobster tails and make your next meal truly unforgettable. Whether as an appetizer or the star of your main course, this dish is bound to impress.
Fried Lobster Tails
Indulge in the rich flavors of deep-fried lobster tails, impeccably seasoned and perfectly complemented by a luscious garlic butter sauce. Suited for both an appetizer or the centerpiece of your meal, this American delicacy promises a memorable dining experience.
Print
Pin
Rate
Instructions
Butterflying Lobster Tails: Begin with a lengthwise slit down the center of the lobster tail shell using kitchen shears. Ensure you stop just shy of the tail fins. Pry the shell open gently and extract the meat in a single piece. Re-close the shell, positioning the meat on top.

Seasoning Blend: In a mixing bowl, combine paprika, salt-free lemon pepper seasoning, and old bay seasoning. Generously season both sides of the lobster tail meat. To the all-purpose flour, add the remaining seasonings and baking powder.

Buttermilk Bath: Immerse the lobster tails in buttermilk, allowing them to marinate for a couple of minutes as you preheat the oil.

Frying Time: Heat the oil to a temperature of 350 degrees F. Dredge the lobster tails in your seasoned flour mixture, ensuring any excess flour is shaken off. Fry for 4-5 minutes to achieve that golden perfection.

Garlic Butter Sauce: In a separate skillet, melt butter over medium-high heat. Introduce the finely minced garlic, sautéing until its aroma fills the air and it attains a toasty shade. This delightful sauce is your finishing touch.
Notes
Ensure your lobster tails are not overcooked. They reach perfection when the shells exhibit a radiant red hue, and the meat turns opaque.
To capture the essence of the dish, serve immediately after cooking.
Always opt for salt-free lemon-pepper seasoning to maintain a balanced flavor profile.