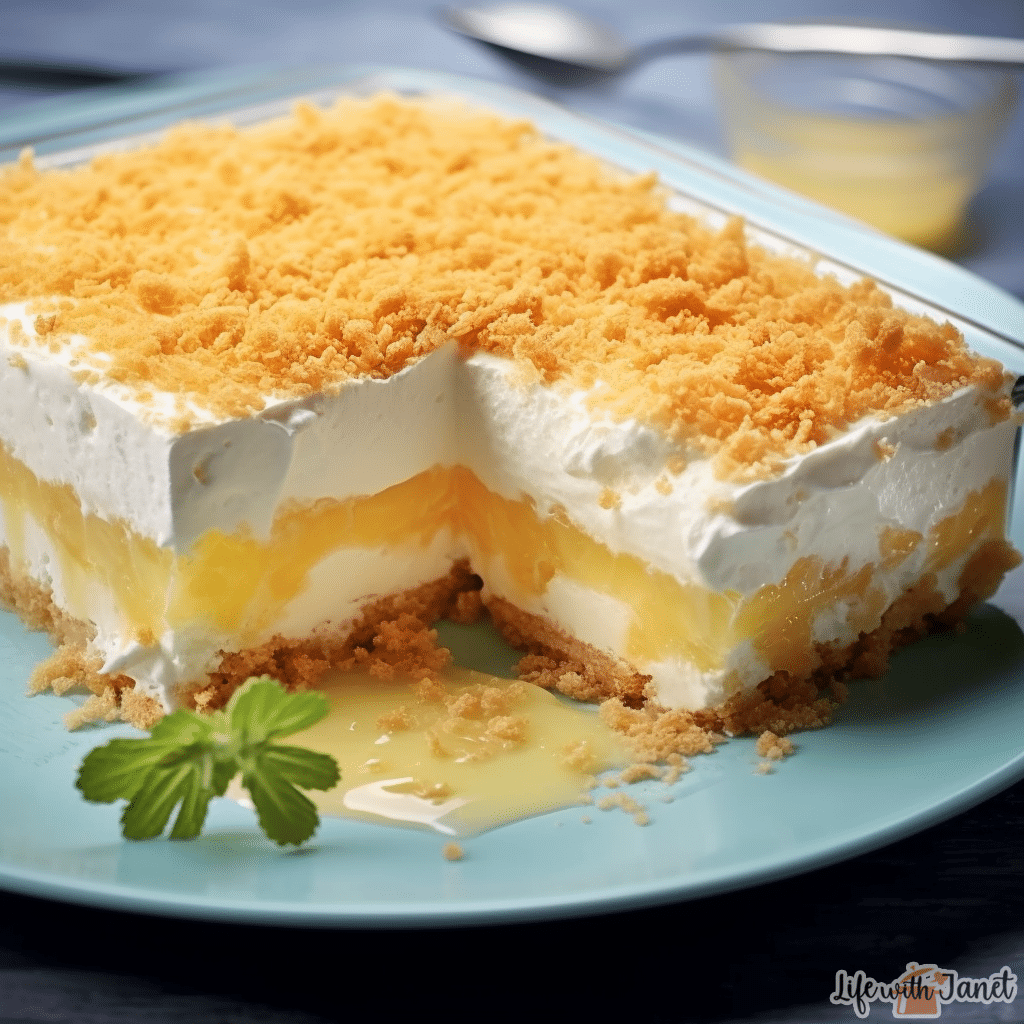 Pineapple Dream Dessert is more than just a treat—it's a trip down memory lane, evoking nostalgic moments from family gatherings and special occasions. With a luscious blend of cream cheese, Cool Whip, and of course, succulent pineapple, it has found its way into our hearts and recipe boxes. As easy to prepare as it is delicious, this no-fail dessert is a must-try for pineapple dessert aficionados. Let's unravel its mystique and discover why it's remained a beloved staple at family feasts.
A Classic Through Generations
It's hard to pinpoint when Pineapple Dream Dessert earned its well-deserved place in the pantheon of pineapple desserts. What we do know is that it bears the hallmark of comfort and nostalgia, having graced countless tables at family reunions, much like Pineapple Upside Down Cake and Watergate Salad. When you're looking for desserts with pineapple, this one's a family heirloom.
Cool Whip vs Fresh Whipped Cream: A Creamy Conundrum
When Cool Whip made its debut in the late 1960s, little did anyone know it would be a game-changer in the world of easy-to-make pineapple dessert recipes. But what if you're more of a "from scratch" type? Fret not; fresh whipped cream works wonderfully. The caveat? Fresh cream lacks stabilizers, so you may want to consider a homemade stabilized whipped cream recipe to keep the dessert in perfect form.
The Fruit Factor: Can You Go Beyond Pineapple?
Certainly! Pineapple Dream Dessert is a versatile delight. If pineapple isn't your fruit of choice, strawberries make an excellent substitute. Think of it as a Strawberry Dream Dessert! Either way, you're in for a one-pan wonder that's guaranteed to steal the show.
Fresh or Canned Pineapple: What's the Deal?
If you're itching to use fresh pineapple, go ahead, but keep in mind that the canned variety has juices that lend softness to the dessert. Fresh pineapples can be a bit more resilient in texture, so if you're using store-bought pre-cut pineapple, ensure it's one soaked in its juices.
A Versatile Dessert for Every Occasion
Whether you're going to a holiday gathering, a potluck, or simply craving something sweet at home, Pineapple Dream Dessert adapts to every situation. Store it in a cool place before serving, and you'll unveil a masterpiece that's as practical as it is tasty.
Expert Tips for a Flawless Finish
Ever wondered how to get that perfect crumbly crust? You have two options: purchase graham cracker crumbs or make your own. A quick whirl in the food processor or a good old-fashioned rolling pin will do the trick. Either way, you're setting the stage for the layers of pineapple and cream cheese goodness that follow.
How to Make Pineapple Dream: The Step-by-Step Guide
We all adore a good visual guide. From preheating the oven to layering your dessert, each step is crucial for that perfect Pineapple Dream Dessert. Following the recipe carefully will ensure that you nail this dessert, making it an instant hit at any gathering.
Pineapple Dream Dessert isn't just a dish; it's a narrative of family, tradition, and the simple joy of creating something deliciously comforting. From the crunch of its graham cracker crust to the creamy, fruity layers, it's no wonder this dessert goes by so many names: Pineapple Delight, Pineapple Graham Cracker Dessert, or Pineapple Cream Dessert. Whatever you call it, one thing is for sure: there will be no leftovers. So go ahead, dig in and let each bite transport you to your happy place.