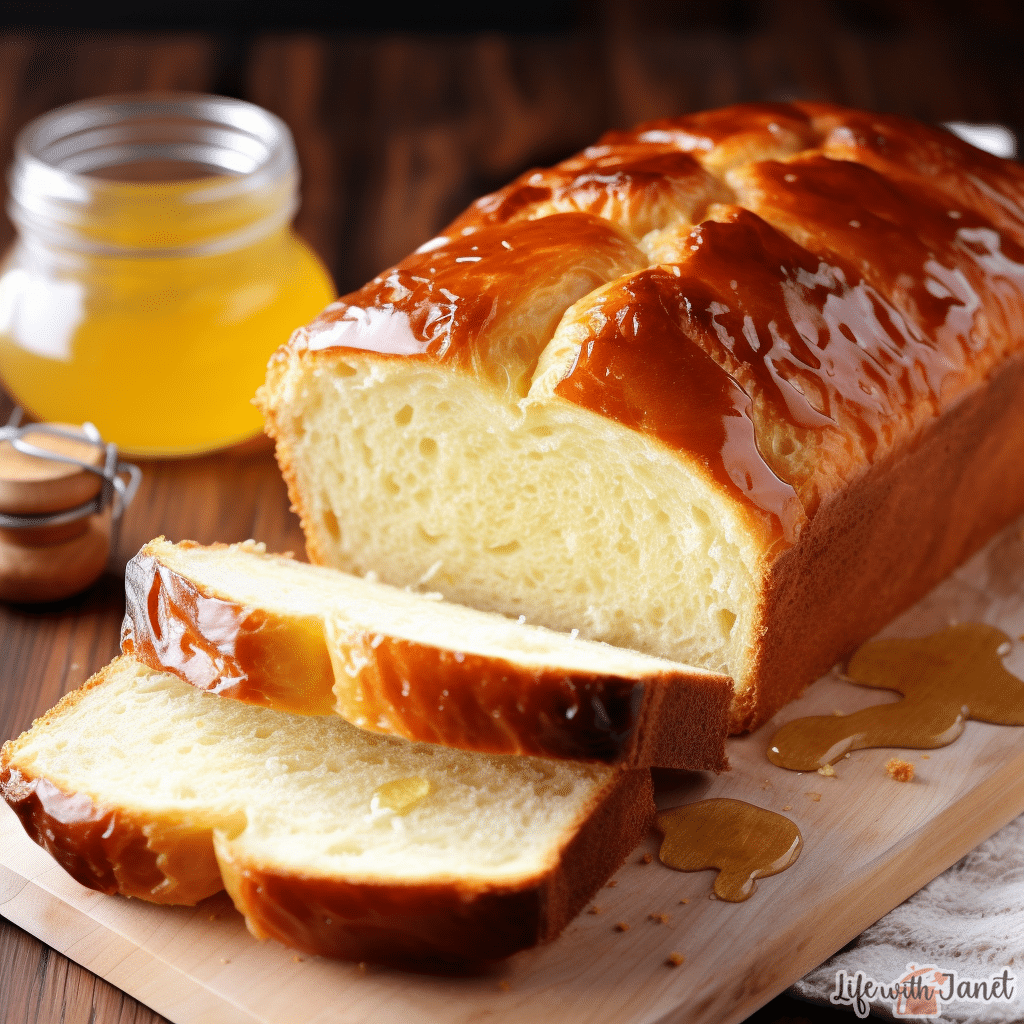 If you've ever pondered the intersection between cinnamon sugar donuts and homemade bread, your culinary dreams have just come true. Feast your eyes (and soon your tastebuds) on Cinnamon Sugar Donut Sweet Bread—a confection that amalgamates the cozy, familiar flavors of your favorite donut with the hearty texture of freshly-baked bread. Trust me, once you take that first bite, you'll wish you made a double batch. And the best part? It's incredibly easy to make and store!
How to Revel in Cinnamon Sugar Donut Sweet Bread's Heavenly Taste
Let's kick things off with an imperative: don't rush through the eating process. You've got options galore when it comes to consuming this bread. Take it straight-up or slather a warm slice with butter—either regular or cinnamon-infused. You could even elevate your gastronomic experience by having it slightly warmed, letting each bite melt in your mouth. If you're in the mood for a true feast for your senses, try serving it with a dash of jelly. Why, you ask? Well, it's reminiscent of a jelly-stuffed donut!
The Elegant Art of Storing Your Sweet Bread
Now, unless you plan on devouring the entire loaf in one sitting—which, let's be honest, could very well happen—you'll want to know the ins and outs of storage. You can wrap the bread in plastic or slide it into a freezer bag; either way, it keeps well for about three days at room temperature. If you're more of a planner, stow it in the fridge and extend its delectable lifespan up to a week.
Can You Freeze This Bread? Oh, Absolutely!
What if you've made too much of a good thing? Impossible, you say? Well, consider this: sometimes abundance necessitates preservation. The freezer is your ally here. You can freeze entire batches or individual slices, making it perfect for on-the-go breakfasts or impromptu snacks. Simply encase the slices in plastic wrap and freeze. Later, when you're yearning for a slice, you won't even have to thaw out the whole loaf. Efficiency meets deliciousness!
Toast It, Grill It, Love It: Serving Tips for Your Bread
If you're an advocate for versatility in your kitchen, this bread does not disappoint. Toasting on a low setting can subtly enhance the flavors, making them leap from the bread straight onto your palate. Want to take it up a notch? Grill a slice after buttering it, as you would a grilled cheese sandwich. This caramelizes the exterior, leading to a sumptuous blend of textures and flavors that's nothing short of amazing.
DIY Cinnamon Sugar: Simple, Yet Profound
The internet is awash with store-bought cinnamon sugar, but why settle for commercial products when you can easily make your own? All you need are sugar and cinnamon. That's it! Though the Cinnamon Sugar Donut Sweet Bread recipe does tweak this classic mixture by integrating both white and brown sugar, along with a dash of butter. The choice, my friends, is yours.
Your Ingredients Checklist
Before you become a maestro of this sweet bread, ensure your pantry is stocked with these essentials: canola oil, unsalted butter, sugar, eggs, vanilla, flour, baking powder, salt, buttermilk, and of course, cinnamon and molasses. Your shopping list should reflect this aromatic symphony of ingredients.
Step-by-Step Recipe Guide
I won't dive into the minutiae of every single step—that's what the recipe card is for—but I will say this: each phase of the recipe deserves your utmost attention, from mixing your wet and dry ingredients separately to layering your batter for that lovely marbled effect. The end result is a loaf that's as beautiful to look at as it is delicious to eat.
The Final Touch: A Coating to Remember
After your Cinnamon Sugar Donut Sweet Bread is out of the oven, don't just stand there in awe of your creation. Take it to the next level by giving it a generous coating of melted butter, followed by a roll in your homemade cinnamon sugar mix. This final step adds a layer of crunch and sweetness that ties the whole experience together, catapulting it from amazing to legendary.
Let's get baking!