Tell me: are you guys ready for the pumpkin?
PUMPKIN?!
Our summer is so short (okay, relatively short) here in Manitoba that fall always seems to come too early. But my birthday is in September, and I've always kind of loved back to school time… maybe that's why I never left school? I went straight from high school to University and back to high school as a teacher.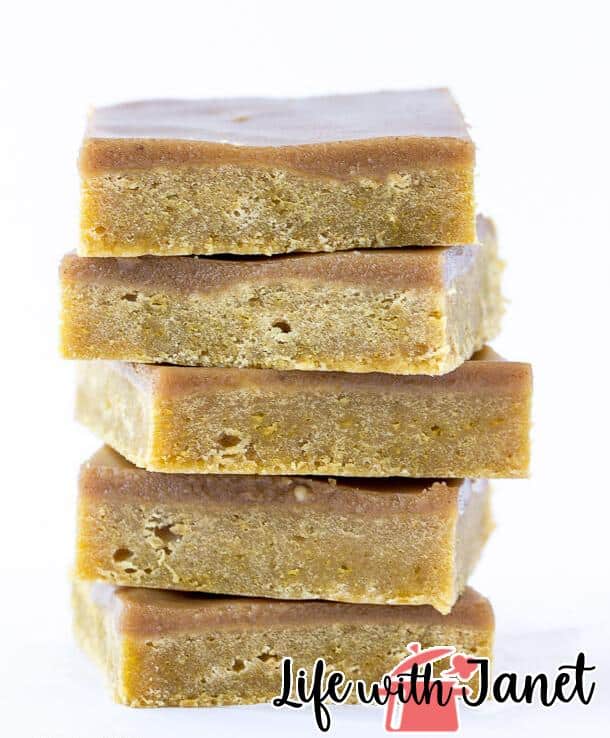 Maybe it's my obsession with routine and schedules.
I'm pretty sure I was the only adult (pre-blogging career — because as a blogger that's totally normal!) who would schedule her whole day, down to each hour.  Oh yeah, it was not very exciting. But checking things off lists? Super exciting!
How was that for a tangent. So, pumpkin.
I feel like I've done a better job of accepting that holidays are always going to start early for me now, as a food blogger. So in August, when things are getting hot, I've got the oven cranked and am recipe testing fall pumpkin recipes.
And actually, if you didn't know, Canadian Thanksgiving is 4-6 weeks before American Thanksgiving, and so I'm actually not as early as you might think I am!
I went a little milder on the pumpkin in this recipe, and mixed in some great coffee, cinnamon and brown sugar flavors to balance things out. I love them! They are a great fall treat!
I wanted to go with a variation of the frosting from these Brown Sugar Pecan Cookies that were SUCH a big hit, because it is just fantastic. I also love having a frosting that sets up nice and firm, so that you can stack them and transport them easily. Perfect for holiday potlucks!
Ingredients
½ cup butter
½ cup pumpkin pie filling
1 cup brown sugar
2 eggs
2 tsp vanilla
¼ tsp salt
½ tsp instant coffee granules
2 cups all purpose flour
½ cup packed brown sugar
¼ cup milk
½ tsp instant coffee granules
1/2 tsp pumpkin pie spice
½ tbsp. butter
¾ cup powdered sugar
Instructions
Preheat oven to 350 degrees F. Line an 8×11" pan (or use a 9×9" and they will be slightly thicker than mine were) with tin foil and spray with non stick spray.
In a large bowl, melt butter in the microwave. Stir in pumpkin pie filling and brown sugar with a whisk until smooth. Whisk in eggs until smooth. Add vanilla, salt, instant coffee and flour and stir until combined.
Spread into prepared pan and bake for 20 minutes or until a toothpick comes out clean. Set aside to cool.
For the frosting, combine brown sugar, milk, instant coffee and pumpkin pie spice in a small pot. Bring to a boil over medium high heat, whisking, and boil for 3-4 minutes. Remove from heat and stir in butter and powdered sugar until smooth.
Pour over cooled blondies and allow to cool until glaze is completely set before slicing. Store at room temperature, in the refrigerator or freezer!