Every few weeks, I show up after chapel service with muffins, cinnamon rolls, or other goodies. This week, I made Monkey Bread. This is a super simple recipe that I got from my sister many years ago. Store-bought canned biscuits make this very quick & easy. I found out when I made it this time to be assembled the night before and baked in the morning.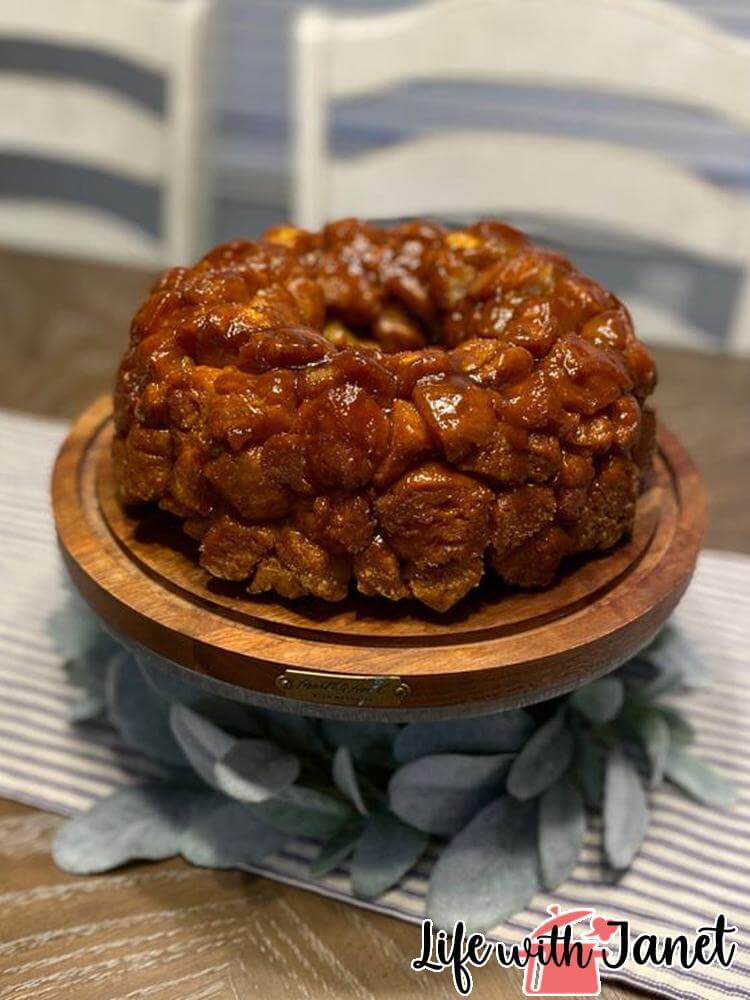 A tube-type pan or Bundt cake pan works best for this recipe. On this particular occasion, when I made this, I made two of them so that I'd have plenty for the students. Evidently, I didn't spray my pan well enough because it is supposed to come out of the pan and remain in a tube shape. This time mine did not! I was rushing, trying to get kids to school on time, and get the bread plated. Mine fell into a LOT of pieces! I didn't want to serve the mess that I'd made, so I improvised. I took both batches, put the ugly pieces on the bottom, the nicer looking pieces on the top, and used the extra syrupy goo with nuts to spoon around the top! I don't think any of the students noticed or cared. It tasted just as good as always!
Ingredients
1/2 cup butter or margarine

1/2 cup chopped pecans

1 cup brown sugar

1/4 teaspoon cinnamon

2 tablespoons water

2 cans refrigerated biscuits

8 ounces cream cheese
Instructions
Melt margarine or butter.

Sprinkle 1/4 cup pecans in the bottom of a well greased Bundt pan.

Add brown sugar, water, remaining pecans and cinnamon to melted margarine/butter.

Cut biscuits in half and cut cream cheese into 40 pieces.

Flatten the biscuit half and shape into a ball around a piece of cream cheese.

Place 20 balls in pan and drizzle with half the caramel sauce.

Bake at 375 °F for 25 minutes.