I love potatoes, I mean, I really do… They are my favorite food, I was a vegetarian for roughly three years, and I basically just ate potatoes. My dad used to call me a potato-arian, and it definitely fit!
look at these! How can you not want to just eat them right through your screen?!
I think that when the Hubby and I make them again we will add some cheese to the middle of the balls to give them a little bit of extra flavor! (Maybe we will even add some bacon, take them up another notch!)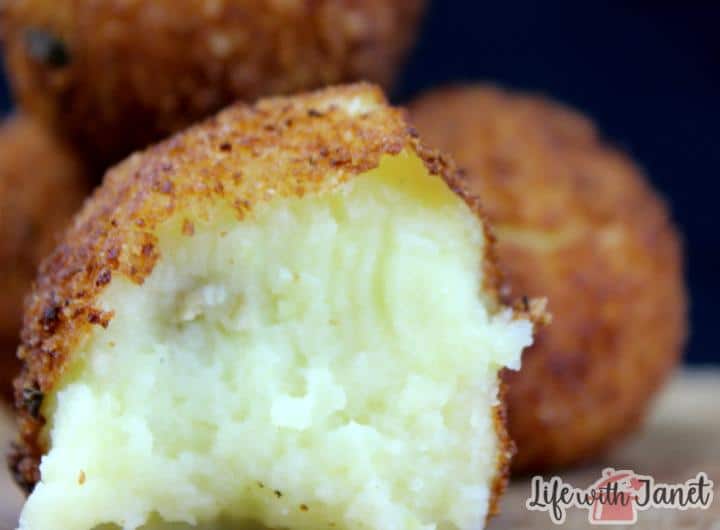 Ingredients
2

cups

leftover mashed potatoes cold

1

egg

beaten

1

cup

Italian breadcrumbs

1

tsp

garlic salt

1

tsp

pepper

1

egg

beaten with 1 tbsp water

Oil for frying
Instructions
Mix your cold mashed potatoes with your garlic salt, pepper and one beaten egg

Roll into ping-pong sized balls

Place onto a cookie sheet and keep in the fridge until ready to fry

Heat your oil to 425 degrees

When ready to fry pull your mashed potatoes back out of the fridge and drop them one at a time into first the egg and water mixture and then into the breadcrumbs

Fry each one until golden brown, 3-4 minutes

Serve with your favorite dipping sauce and enjoy!