Something about living by myself makes me want pizza. All the fracking time. And chocolate, too. But mostly pizza. And on a Saturday night, there's no just no hope for me.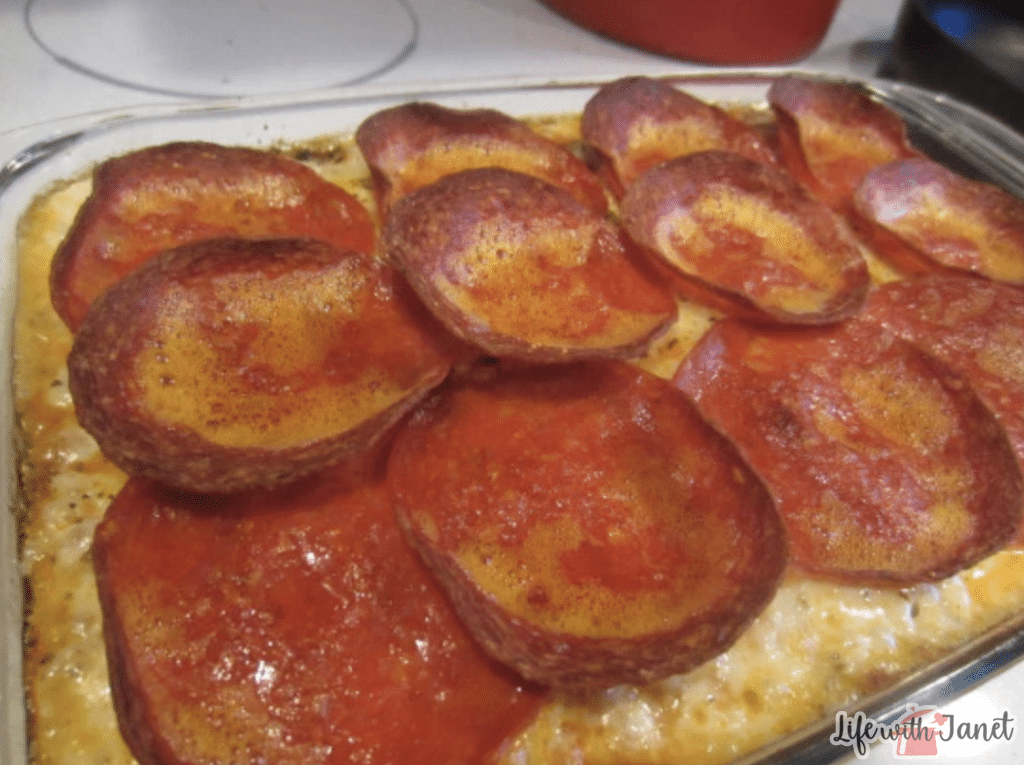 I had initially been planned to work on another recipe I've had sitting on the books for a bit of a bit–an Asian-style chicken thing–but I wasn't feeling it. You know, the whole pizza thing. I figured I'd just do another one of these bad boys but dammit if I didn't have any cauliflower left. Life is hard sometimes.
I didn't have much of anything. I do my shopping on Sundays, so it's like a Greenwich Village Bachelor Pad in here on a Saturday night. Except for the lone spaghetti squash on the counter. OK, creative juices flowing…didn't PaleOMG make some baked egg thing with one of these a while back?… OK, I got some sauce and meat but damned if I'm not sick and tired of spaghetti squash and meat sauce…oh, lookie! There's some pepperoni in there, too. OMFG, I'M A GENIUS.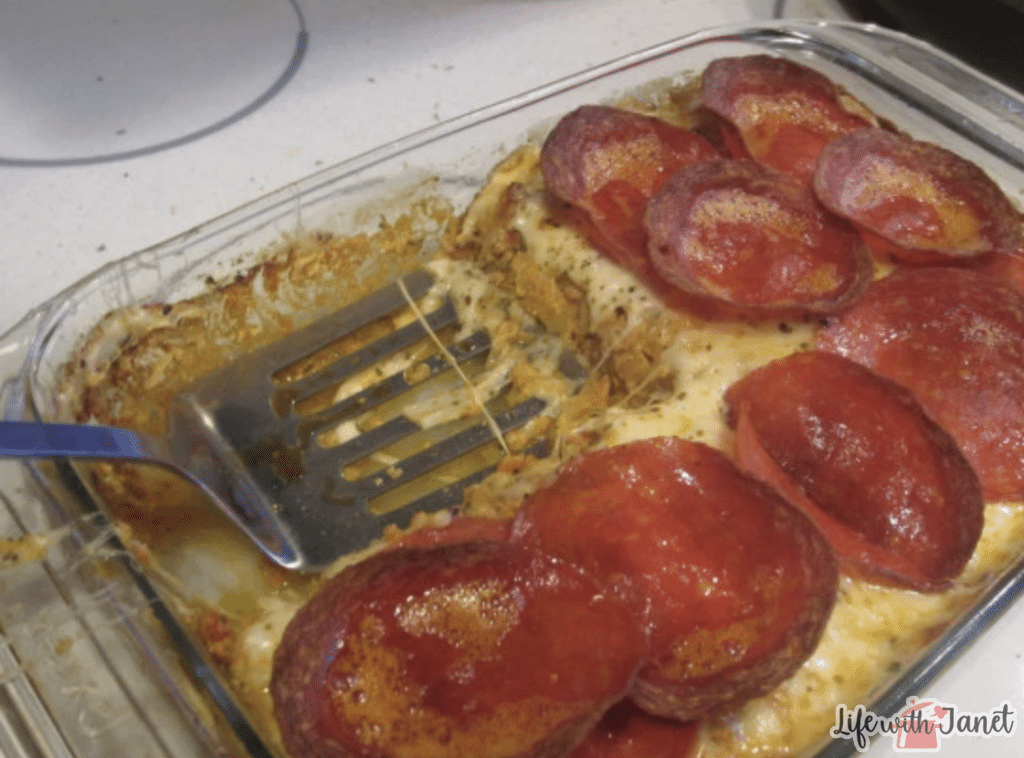 Ingredients
1/2

Spaghetti Squash

cooked

1 1/2

c

Tomato or Pizza sauce

1

lb

Ground Sausage

beef would work, too

1/2

Large Onion

sliced

4

Eggs

Salt and Pepper to taste

1

t

Dried Basil

1

t

Dried Oregano

1

Package Applegate Farms Pepperoni

or any other brand that is nitrate and crap free!!!!!

Additional toppings of choice

I used more sausage, random chopped veggies, and fresh organic mozzarella*
Instructions
Brown the sausage in a bit of oil and let cool slightly.

Place the spaghetti squash in a large mixing bowl with the sausage, tomato sauce, eggs, and seasonings. Mix well and pour into a greased 2 QT baking dish. Bake at 400 degrees for 30-35 minutes, until firm to touch and lightly browned.

Remove the dish from the oven and add your toppings–sprinkle extra meat, veggies, cheese, and whatever else directly on the casserole, and make sure you add the pepperoni last, so it seals in all the flavor and makes a nice little "crust" on the outside.

Broil for an additional 5-7 minutes. Enjoy!
Another suggested recipe from 마미오븐 MOMMY OVEN