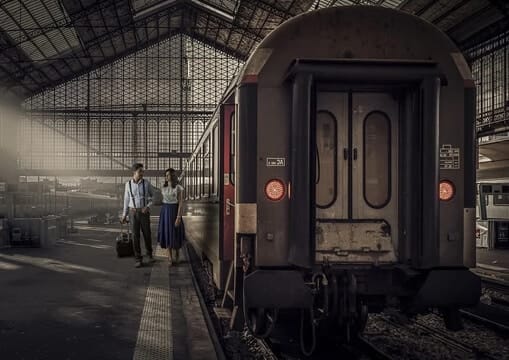 I spent three of the best months in South East Asia this past summer studying and traveling through Thailand, Cambodia and Bali. Needless to say, I became very comfortable getting around the transportation system there. Here are some tips to help you pick which is the best way to travel!
Songthaew
In Chiang Mai, Thailand, Sonthaews were our main form of transportation. Just imagine putting a cover over the back of a pick up truck and adding two benches along each side in the back. Songthaews could comfortably fit about 10 people but we fit up to 16. Most of the drivers were local Thai people who didn't speak very much English, however, they knew most of the main locations. If you want to go somewhere unique make sure to bring an address or map. The best part was each trip only cost 20 baht per person, which roughly amounts to 60 cents! Sometimes if you are by yourself or only with another person they will ask for a little more. This also might happen at busy times or late at night. The drivers will usually ask for more but you should always try to haggle the price back down to 20 baht. This could change if you want to go longer distances or out of the main town but for the most part, Songthaew were the cheapest way to travel short distances!
Tuk Tuk
Tuk Tuks were another form of short distance transportation we took in Chiang Mai. Tuk Tuks are much better for groups of two to three people. They are kind of like a three-wheeled motorcycle with a bench for you to ride on. The drivers are very similar to Songthaew drivers. The only downside to Tuk Tuks are that they are slightly more expensive: usually 100 baht for the group, however that is still only $3! You will also always want to barter with Tuk Tuk drivers. If they are asking for an unreasonable price just walk away, they will usually immediately drop the price, if not, it is always easy to find another driver!
Motorbike
Throughout South East Asia you will see hundreds of the locals driving motorbikes. There are places were you can rent them and many tourist decide to. However, I would highly recommend not to! The driving laws in Asia are very different and the streets and very busy. I saw a lot of tourists in bandages from getting into motorbike accidents. The companies that rent them also charge huge amounts if the bikes are returned with even the smallest of scratches. If you really want to rent them, try riding motorbikes in a rural area and be careful!
Hitchhike
Hitchhiking in Thailand is actually very simple in safe. In places where finding a Songthaew or Tuk Tuk is impossible, hitchhiking is your next best option for short distances. The Thai people are very kind and are willing to give a ride if they have the space. This usually involves being put in the back of a pick up truck but it's better than being stranded! (Use caution and your best judgement).
Speedboat
Down in southern Thailand, going island hopping is a must. The gorgeous, luscious islands surrounded by the clear, blue water deserve a full day trip leaving from Phuket. There are plenty of companies that will take you by boat between multiple of the different islands and the best way to travel is by speedboat. The company we used was referred to us by the hostel we were staying at. There are also stand along the road that offers different package deals. You can choose from islands such as the James Bond Island and the Phi Phi Islands. Each island you visit, you don't want to leave but you cant wait to see the next!
Ferry
On the East coast of Thailand there are also many larger islands that you will want to spend longer time on. For example, Koh Phangan is known for the famous Full Moon Festival and Koh Tao is known for some amazing dive spots. The easiest way to travel between these islands is the ferry system. The tickets are relatively inexpensive. You can buy them day of, however, most ferries I was on were very full so they may sell out. These trips are very easy but they are often multiple hours. Prepare to wait when you get to your destination because it takes forever to get your luggage. Check out Lomprayah and FerrySamui for great highspeed boats!
Train
Trains are another easy way to travel. However, I would only recommend taking the train if you have plenty of time. We took a train from Bangkok to Chiang Mai and it took over 12 hours. Sometimes it's better just to pay a little extra money to take a flight.
Overnight bus
I was very happy with the overnight bus! We went all the way from Bangkok, Thailand to Phnom Penh, Cambodia. The buses had fully reclined chairs that you could choose from either top or bottom like bunk beds. They had a movie playing and full working wifi the entire trip. We were able to sleep most of the way. Just beware; the bus was freezing!
Fly
Air Asia has some very cheap deals depending on when and where you are flying to. In some situations, flying was the only option, in others; flying was simply the faster, simpler option. Air Asia also other great package deals. For example, we needed to get from Koh Phangan to Bangkok and Air Asia set up a package that included two ferries to the main land, a bus ride to the airport, and then a flight to Bangkok. It made planning very easy and was very convenient to just pay one price instead of the flight and ferries separately. I recommend using Air Asia!