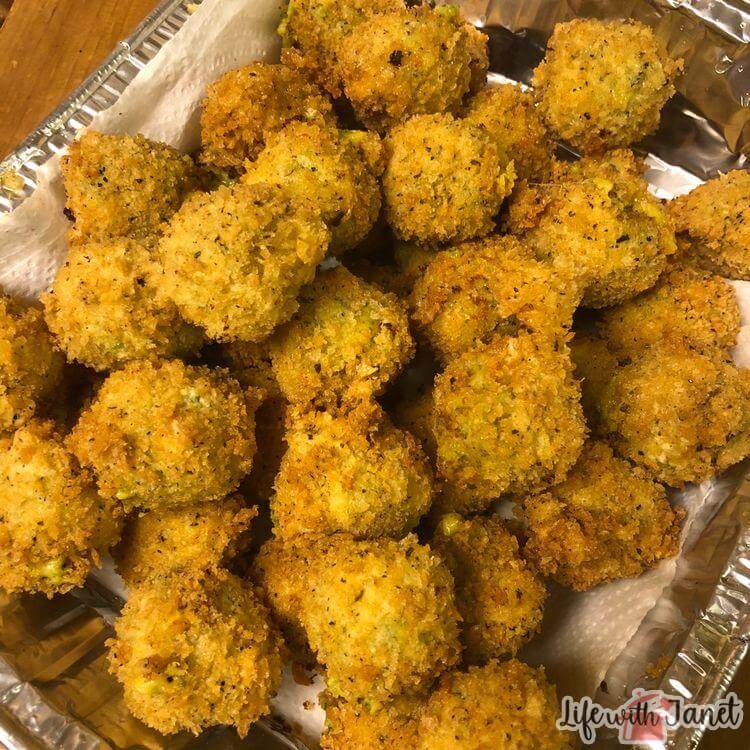 The Broccoli cheesy balls are one of the most notorious and cheesy balls. If you have never heard of them or tried Broccoli cheesy balls , then you have to come to the right place. These balls are crunchy and oozing with four varieties of cheese. Honestly, these balls are perfect for holidays and even for parties and for snacking.
We love them as much as we love the fried mac n cheese balls, but the freshness and crunchy broccoli are so divine with the cheese that will make you dance. Moreover, these balls will make most of the broccoli haters into lovers. So buckle up and try to make these delicious oozy balls and enjoy!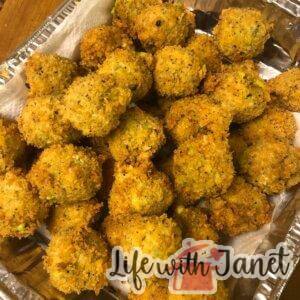 Ingredients
1 1/3

cups

Broccoli Florets

fresh and crisp

2/3

cup

Sharp Cheddar Cheese

grated

2/3

cup

Colby Cheese

grated

½

cup

White Cheddar Cheese

grated

½

cup

Velveeta Cheese

cut into small cubes

½

cup

All-purpose Flour

½

tsp

smoked paprika

½

tsp

Crushed Red Pepper flakes

½

tsp

Black pepper

½

tsp

Italian Herb Seasoning

3

eggs

2

cups

+ ¼ cup Panko Breadcrumbs

Oil for frying
Instructions
In a steamer, steam the broccoli florets until soft yet slightly crunchy.

Let them cool at room temperature.

Chop the broccoli into fine pieces about ¼ inch in size or less.

Pour the broccoli pieces into a large bowl.

Add sharp cheddar cheese, white cheddar cheese, Colby cheese, and Velveeta to the broccoli.

Take one egg in a bowl and beat it with red pepper flake, black pepper, paprika, and herb seasoning.

Pour the egg mixture and ¼ cup panko breadcrumbs into the broccoli. Mix them well.

Now with the help of your hand, make medium-sized balls.

Refrigerate the balls for at least 30 minutes.

Meanwhile, beat the two eggs in a deep bowl.

Pour the all-purpose flour into a dish.

In a separate dish, pour in panko breadcrumbs.

Once the balls are cooled, roll them in flour and then dip them in beaten eggs.

Then coat them well in panko breadcrumbs. Press the breadcrumbs tightly on the balls.

Now heat the oil in a deep pot or Dutch oven to at least 350-degrees F for deep frying.

Gently place the 3 to 4 balls in the oil and fry them until golden brown.

Drain them on a kitchen paper towel.

Repeat the frying process until all bowls are fried and drained.

Serve hot with ketchup or your favorite dipping sauce.
How to store Broccoli cheesy balls
You can store the unfried balls in an airtight container in the freezer for three months. Thaw them at room temperature for an hour whenever you want to fry them. You can also choose to air fry for 20 minutes with cooking oil spray.
If you have some fried balls as a leftover, you can refrigerate them in an airtight container for 3 to 4 days. Reheat them in the air fryer or oven by baking them at 350-degree F for 5 to 8 minutes.