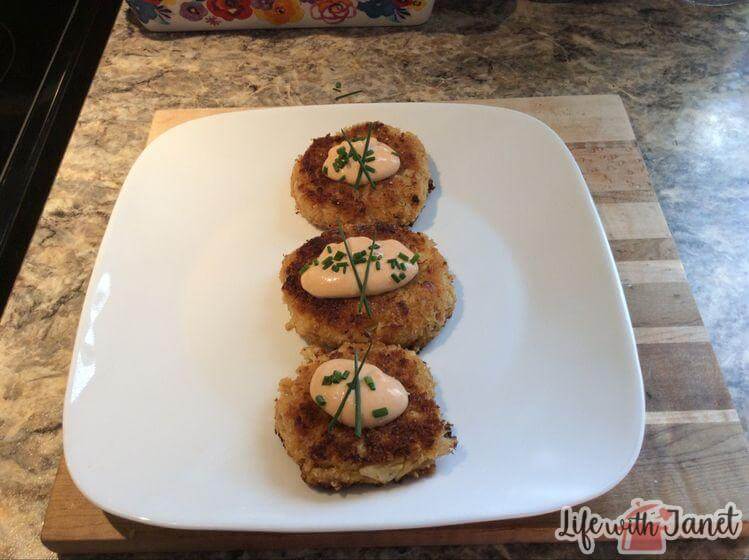 These classic and delicious old bay crab cakes are just perfect for all of your meals. You can serve it with tea to the guests for your minimal themes. The sweet and juicy lump of crabs is added to it which is then made in butter adding the perfect taste to this dish. You just need a few ingredients and it is super easy to make this dish. It is more like experiencing the seafood with just a touch of crab and fillers that makes it tasty. 
Adding mayo, breadcrumbs, Worcestershire sauce, old bay seasoning, and egg will help in the taste and holding it together. 
Which meat is perfect for crab cakes?
Lump crab is recommended and the best choice as it is lumps of sweetmeat that is what all this recipe is about. 
Expert cooking tips:
Put them in the freezer for 20-25 minutes so it stays together while cooking. 
Use a non-stick pan or skillet 
Use a spatula to flip the crab cakes. The thinner is the spatula, the easier you can flip them without breaking them. 
The temperature of the pan should be medium level. Never cook on high flame as it will burn your butter and add a bad smell to the crab cakes.
Ingredients
8

ounces

of juicy lump crab meat

2

tbsp

breadcrumbs

1

egg

1 to 2

tbs

of old bay seasoning that you can add according to your taste

2

tbsp

Mayonnaise

2 to 3

tbsp

of unsalted butter

½

tbs

of Worcestershire sauce
Instructions
Combine all of the above-mentioned ingredients in a bowl except for the butter. For mixing, it is best to use a rubber spatula as you don't want to break the meat.

Make 4 ball-sized shapes out of it and put them in the freezer for at least 20 minutes. It is important to make sure that the crab cakes do not break.

Now add the butter and heat it on the skillet.

Add the crab cakes and let them heat on the butter. For flipping them, use a thin spatula.

Let each side cook for 2 to 4 minutes.

Now put them on a nice plat and garnish them with green onion.

You can serve it with a crab cake sauce.
Some people also like to bake their crab cakes and you can do it by placing the crab cake balls on the parchment paper and heating it at 450 degrees for 10-12 minutes.